Toshiba to break into German solar energy market
December 9, 2013
Toshiba has plans for Germany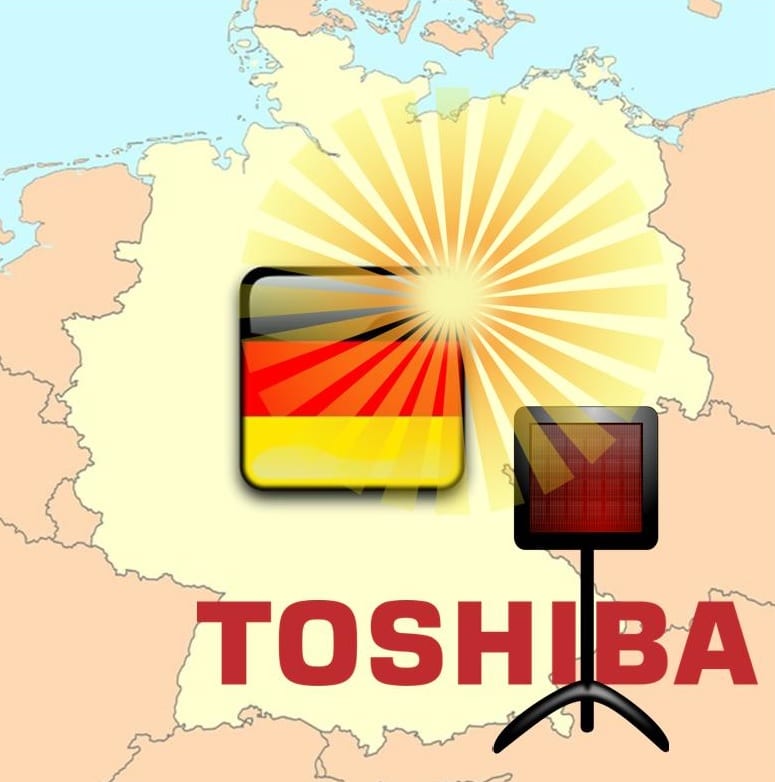 Japanese engineering and electronics conglomerate Toshiba has announced that it will be entering the solar energy market of Germany. The company has ambitious plans for solar power and believes that Germany is one of the most attractive markets in the world when it comes to bringing these plans to fruition. Germany is, indeed, quite popular in the solar sector. The country is home to various projects concerning solar power and many energy companies have already established a strong foothold in the market.
New partnership could bring solar power to homes
Toshiba is set to clash with companies like E.ON and RWE AG, both of which already have a formidable presence in the German market. In order to improve its standing in Germany, Toshiba is set to partner with Gagfah, the second largest residential organization in the country. Through this partnership, Toshiba is expected to make a bold entry into the residential solar energy sector. The company is set to develop a 3 megawatt photovoltaic system that will provide electrical power to German homes. By 2016, the system's energy capacity will be increased to 100 megawatts.
Energy prices continue to rise for homeowners
The cost of energy has grown in Germany in recent months and many homeowners are looking for alternatives to traditional utilities. Household energy prices in Germany are the second-highest reported throughout the whole of the European Union. New clean energy systems could help reduce the financial strain that high energy prices represent by providing consumers with a suitable alternative to traditional forms of energy production.
Solar sector is heavily influenced by politics
Toshiba may be able to face down the competition it will experience in Germany as the company is no stranger to breaking into new markets. Solar energy can be a volatile issue, however, as it is often subject to the whims of politics. Germany is currently undergoing an energy transition, moving away from fossil-fuels and toward cleaner forms of power. The European Union, however, has been urging the country to take a slow approach to its energy transition.