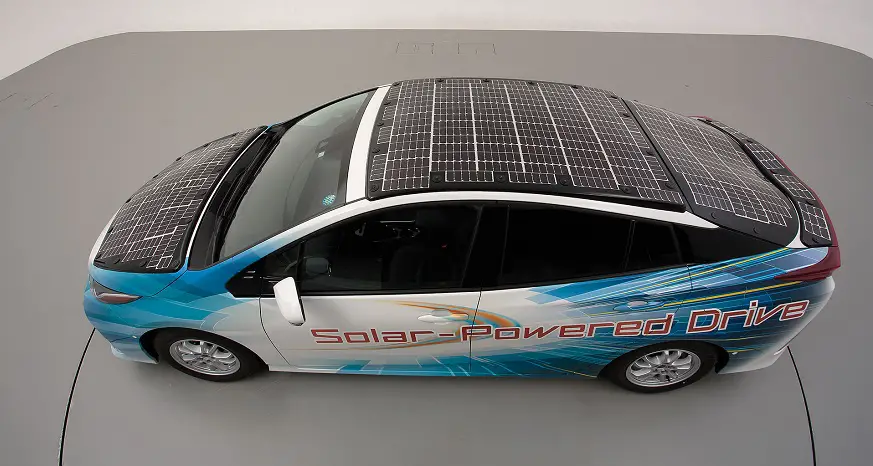 Toyota's solar-powered EV to begin public road trials later this month
July 10, 2019
The Prius PHV will commence its trials in Japan.
Toyota's first drivable solar-powered EV (electric vehicle), the Prius PHV, will begin public road trials at the end of his month (July 2019), according to a Toyota news release. During the trials, which will take place in Toyota City, Aichi Prefecture, Tokyo and other areas, the cars will be subjected to various driving conditions.
The trials will assess the vehicle's fuel efficiency and cruising range.
Both of these features are being analyzed as they have undergone improvements and the automaker wants to see how effective these improvements are.
The solar-powered EV is a collaboration between the Japanese multinational automaker, Toyota, Sharp, and the NEDO Initiative.
The demo car is a plug-in Prius PHV, which is equipped with a thin film of solar cells about 0.03 mm in thickness that can wrap around the car's curves. These solar cells made by Sharp, are a triple-junction compound and have a conversion efficiency of 34% and sometimes more.
The solar cells have been installed on the vehicle's roof, hood and rear hatch door, with a total generation output of an estimated 860 wats.
The solar-powered EV charges the driving battery while the car is parked and while it is being driven.
According to the news release, the demo car uses a system that charges the car's driving battery while it is parked and while it is being driven. This development is expected to result in considerable improvements in electric-powered fuel efficiency and cruising range.
Moreover, this feature will no doubt be popular among EV drivers, as it should help to combat the fear of a car's battery running out of power before an intended destination or charging station can be reached. This fear is better known as range anxiety.
The trials of the demo car will be evaluated by the PV-powered Vehicle Strategy Committee, sponsored by NEDO and other entities. The benefits of this vehicle will be analyzed based on improvement in carbon emissions reductions and convenience, such as the number of times a car needs to be charged.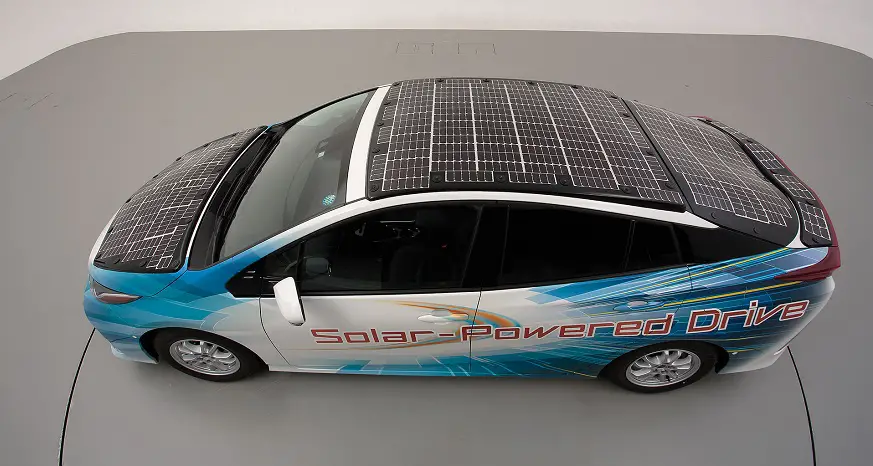 "The goal is to contribute to the creation of a new solar battery panel market, including the transport sector, and find solutions for energy and environmental issues," according to the Toyota new release that announced the solar-powered EV trials.