UGE acquisition could help boost community solar energy in the US
November 25, 2015
UGE announces successful acquisition of Canada's Endura Energy
Urban Green Energy (UGE), a renewable energy company, has been bolstering its solar energy profile recently and has begun to focus on community solar power. UGE has announced that it has acquired Endura Energy, a solar power company based in Canada which focused on distributed solar energy. The acquisition is expected to add momentum to the growing solar market, providing UGE with the tools and expertise is needs to expand existing solar projects and form new ones in promising markets.
Community solar energy is gaining strong support and momentum in the US, especially among homeowners
The community solar sector is expected to see strong growth in the coming years, driven by the U.S. government's Clean Power Plan. The plan involves increasing access to solar energy, specifically for low-income households. Community solar projects are designed to gather capital from various sources, including individuals that are interested in clean power. In the U.S., an estimated 85% of homeowners cannot install solar panels on their rooftops due to their rooftops being unsuitable for such systems. Community solar can resolve this problem, allowing homeowners to use solar energy without having new energy systems installed on their properties.
Endura Energy expertise will help UGE make progress in the growing solar energy market in the US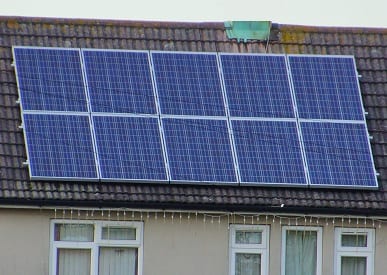 With the acquisition of Endura Energy, UGE may be able to make solar energy more available for a wide range of consumers. Since 2009, Endura Energy has been involved in the implementation of more than 250 megawatts worth of solar energy systems. This expertise may come into play as UGE begins expanding further into the solar sector.
UGE is also involved in micro wind energy, receiving support from US Department of Energy
Solar energy is growing very quickly in the United States, especially within the residential sector. UGE is not only focused on the solar sector, however, as it has also been involved in promising wind energy projects. The company has received some support from the Department of Energy for its projects that combine solar power with micro wind.