UK's largest wind energy system approved to add more turbines
September 28, 2015
Largest wind farm in the country will add additional turbines to increase capacity
The United Kingdom's largest wind energy system has received approval from the Rochdale Borough Council concerning the addition if new wind turbines. The Scout Moor Wind Farm will add new turbines in order to bolster energy production capacity. The approval follows similar decisions made by the Rossendale Borough Council, which also offered approval for the expansion of another wind energy system. The expansion of the Scout Moor Wind Farm will be a step forward for the United Kingdom's adoption of renewable energy.
16 new turbines will be introduced to the Scout Moor Wind Farm
The approval granted by the Rochdale Borough Council has paved the way for the development of the Scout Moor Two project. Peel Energy and United Utilities will add 16 turbines to the existing Scout Moor One site, which already hosts 26 wind turbines. The first site began operation in 2008 and has been steadily adding new turbines and generating clean energy ever since.
New turbines will bring system's total energy capacity to 65 MW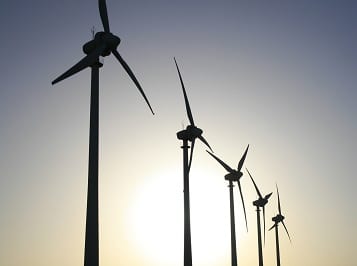 The expansion of the Scout Moor Wind Farm will increase its capacity by 39.1 megawatts, bringing the wind energy system's total capacity to 65 megawatts. Initially, the project had sought to bring the total number of turbines added to the Scout Moor Two site up by 26 turbines. After consulting with the community, however, only 16 additional turbines will be introduced to the site. One the site is completed, it will be part of the largest onshore wind energy system in the United Kingdom.
Onshore wind energy systems are losing support
The approval may be good news for the clean energy sector, but it has generated some controversy in the country. The UK government has said that it would halt the spread of onshore wind farms, barring projects from accessing subsidies that they use for support. This may be a major blow for the wind sector in the United Kingdom, but offshore projects continue to receive strong support, as these projects have a great deal of energy potential.