Waste to energy market in GCC sustains growth
January 28, 2015
W2E has become an essential source of power and a solution for waste management and recycling in GCC countries.
According to a Frost and Sullivan report, waste to energy (W2E) has become an important power source, and an important method for lowering landfill waste in the countries that make up the Gulf Corporation Council (GCC). This is positive news considering the GCC generate 80 million tons of waste, annually, which is a greater amount of waste produced per capita compared to any other area in the world.
GCC's energy from waste market is likely to sustain a 25 percent growth rate.
The report stated that the GCC W2E market will sustain the 20 to 25 percent growth rate that was reached over the past three years. The green efforts made by the region were to adopt sustainable and long-term solutions for recycling and waste management.
The TradeArabia News Service stated that the report said that by 2020, the current regional waste-to-energy projects will generate anywhere from 300 to 500 megawatts of power. This is about ten times more power than the present W2E production estimates. This amount of clean energy production will benefit the entire region both environmentally and economically.
Industry players will be able to benefit from significant opportunities in GCC's waste to energy sector.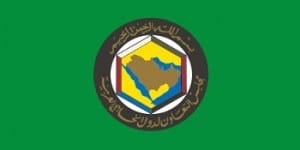 The incredible potential and the solutions to challenges of the W2E market in GCC will be featured at the Middle East Waste and Recycling show, which will be held at the same time as the FM Expo at the Dubai World Trade Center in May.
The senior project manager of Middle East Waste and Recycling, Jaafar Shubber, said that "The attendees at the Middle East Waste and Recycling exhibition will have a chance to analyse the latest technologies and industry trends, and from there make informed decisions that will help the entire sector to move forward."
Shubber added that the industry players who attend the event will not only learn from the experience, but they will also have networking opportunities, which are likely to "help in their respective businesses and endeavours."
According to Dipankar Gosh, Partner, Regional Leader, Clean Energy & Sustainability Services, Middle East & North America, Ernst & Young, in recent years, they have seen the development of regulations by leading jurisdictions, as well as tariffs and tipping fees to raise the amount of recyclable and recoverable material. All of this will definitely result in better quality, "high calorific value material on the market for treatment facility investors". Ultimately, this will drive market expansion in the waste to energy sector.