Wind energy saw impressive growth in 2015
February 18, 2016
AWEA shows that wind power accounted for majority of new energy capacity installed in 2015
Wind energy accounted for the most new electric generating capacity in 2015, according to the American Wind Energy Association (AWEA). Wind power surpassed other forms of clean energy in terms of newly installed capacity. One of the reasons for this may be because wind developers had scrambled to ensure that their projects would be supported by the federal government before this support disappeared. At the end of 2015, federal lawmakers opted to ensure that the Production Tax Credit would not expire, allowing wind projects to take form in the country in the coming years.
8.6 GW of wind capacity was installed in the US last year
In 2015, an estimated 8.6 gigawatts of new wind capacity was installed in the United States. In comparison, 7.3 gigwatts of new solar capacity was installed last year, with some 6 gigawatts of natural gas systems coming online. Wind accounted for more than 35% of all new generating capacity in the country, while renewable energy as a whole accounted for 68% of new capacity. Wind power is one of the fastest growing sectors of clean energy and innovative new projects are likely to come online in the coming months and throughout the rest of this year.
Wind power will continue to grow as utilities show more support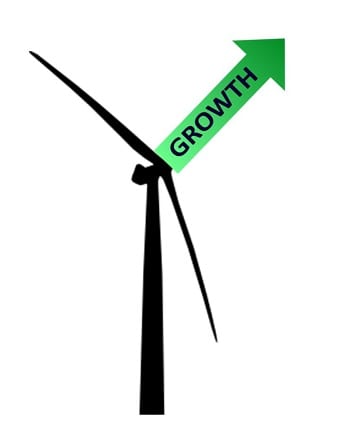 States and utilities are working together to embrace wind power. This is happening despite an order from the Supreme Court, which placed a temporary stay on certification of new plans to develop wind projects through the Clean Power Plan. This temporary stay on certification is not likely to significantly affect the plans that utilities have when it comes to wind projects.
Offshore projects are beginning to become more popular
Wind power is considered one of the more attractive forms of renewable energy because of its ability to produce significant amounts of electrical power. In the U.S., offshore wind projects are beginning to gain strong support, with some of the world's largest offshore wind farms likely to take form off the eastern coast of the country.