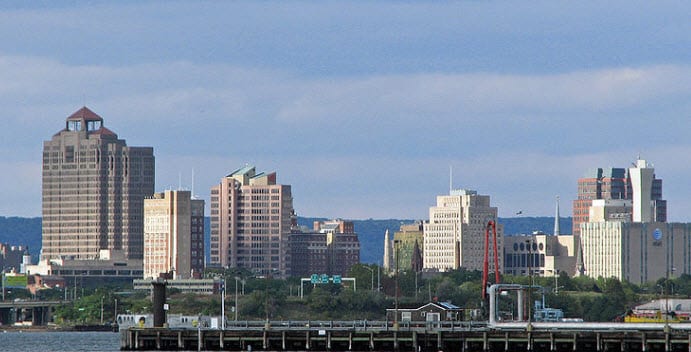 S&P's downgrade spreads worry yet Connecticut stays calm amidst the turmoil
August 10, 2011
Turmoil abounds in the U.S. following Standard & Poor's downgrading of the nation's credit.
The act has led many companies and state governments to contemplate major changes to their financial structures as the effect of the downgrade continues to be ambiguous. In Connecticut, however, everything is calm. S&P recently affirmed the state's credit rating, making Connecticut one of the few states with a positive outlook. The state also boasts of a balanced budget, a feat that few others have been able to achieve. Connecticut's fortunes may be tied to its pursuance of alternative energy.
Governor Dannel Malloy has been touring the state recently, meeting with business executives, academic officials and alternative energy engineers to discover ways to expand the use of sustainable fuel and create more eco-friendly jobs. Malloy believes that the growing green energy industry in the state is at the heart of Connecticut's continued economic stability.
The state government has taken a particular liking to hydrogen fuel.
Connecticut is home to some of the most promising hydrogen-centric companies in the nation who are producing new advances in fuel cell technology and establishing a working fuel infrastructure. In the coming years, the jobs these companies bring to the state will drive down Connecticut's unemployment rate well below the national average.
Governor Malloy is backing several initiatives to expand the use of alternative energy within the state as well as pressuring legislators to adopt more eco-friendly policies in neighboring states.