Global Solar PV Installed Capacity Expected To Reach 652 GW By 2025, Says
October 7, 2015
The report analyses the global solar PV market, breaking it down into four regions: Europe, comprising Germany, Italy, and the UK; Asia-Pacific, comprising China, Japan, and India; North and South America, comprising the US and Chile; and the Middle East and Africa, comprising South Africa and Qatar.
The global and regional sections cover installed capacity (20062025), capacity additions by region/country (20152025), generation (20062025), and capacity and generation shares by region/country (2014 and 2025). Data on average price and market size for the solar PV installations market is also given in each regional section and in the global section. In addition, the global section compares the Levelized Cost of Energy (LCOE) of solar PV technology in 2014 for each country covered in the report.
Download Sample Copy of this Report at http://www.marketresearchreports.biz/sample/sample/318806
The country section provides information on capacity and generation (20062025), capacity segmentation (20122014), average installation price (20142025), market size (20142025), and LCOE (20142025), along with details of major active and upcoming plants and key industry regulations. Production data for solar PV crystalline and thin-film modules, cells, and polysilicon are given for the 20102014 period where applicable.
The report has been built using data and information sourced from proprietary databases, primary and secondary research, and in-house analysis by GlobalDatas team of industry experts.
Scope
– Analysis of the solar PV market at global level, regional level, and key-country level
– Historical and forecast data for the global solar PV market from 2006 to 2025
– Installed capacity and generation data, along with market segmentation by end-user
– Details of major active and upcoming solar PV power plants
– Analysis of price, market size, and LCOE for solar PV installations
– Highlights of major policy and regulatory frameworks in key countries
– Production data for solar PV crystalline modules, thin-film modules, cells, and polysilicon where applicable
---------------------------------------------------------------------
Clean Energy Quotes To Remember - "For example, a breakthrough in better batteries could supplant hydrogen. Better solar cells could replace or win out in this race to the fuel of the future. Those, I see, as the three big competitors: hydrogen, solar cells and then better batteries."
- Bob Inglis, Politician
---------------------------------------------------------------------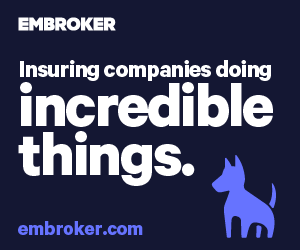 Explore All Solar Related Market Research Reports at http://www.marketresearchreports.biz/tag/Solar
Reasons to buy
– Facilitate decision-making based on strong historical and forecast data for the solar PV market
– Position yourself to gain the maximum advantage from the solar PV industrys growth potential
– Identify key growth and investment opportunities in the global solar PV market
– Identify key partners and business development avenues based on an understanding of key market issues
– Respond to competitors business structure, strategy, and prospects
About MarketResearchReports.biz
MarketResearchReports.biz is the most comprehensive collection of market research reports, supporting clients' market
intelligence needs with over 100,000 market research reports, company profiles, data books, and regional market profiles in
its repository. We also offer consulting support for custom market research needs.
Our document database is updated by the hour, which means that our customers always have access to fresh data spanning over
300 industries. From Fortune 500 companies to SMEs, MarketResearchReports.biz has built a veritable reputation for
fulfilling the most exacting market research needs.
Contacts
MarketResearchReports.biz
Nachiket Ghumare, +1-518-621-2074
USA-Canada Toll Free: 866-997-4948
[email protected]
http://www.marketresearchreports.biz
Browse Blog at http://unitedstatesmarketresearch.blogspot.com