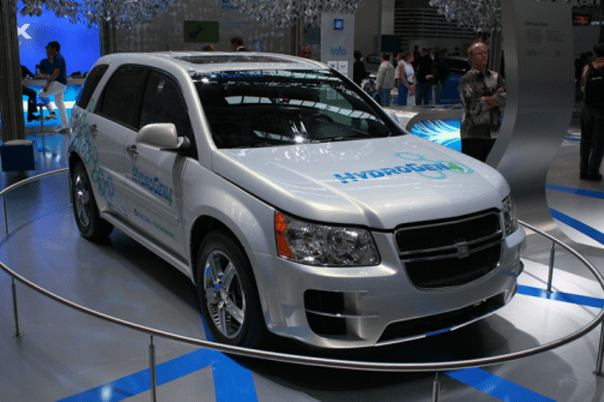 Opel's HydroGen4 reaches new milestone powered by GM hydrogen fuel cells
June 29, 2011
It is no secret that General Motors has been interested in hydrogen fuel.
In fact, the company has been testing their fuel cell technologies for several years now, just not in their own cars. GM has been working with Opel International, a worldwide car manufacturer, in putting their fuel cells through a battery of real-world experiments that will help the company determine how and when they will be able to introduce their hydrogen powered vehicles to the commercial market.
Opel's HydroGen4 vehicle has recently reached its 2 millionth mile, an achievement any oil-powered car would struggle to reach.
The HydroGen4 runs on a single hydrogen fuel cell and nothing more. The vehicle has been in operation since the beginning of 2009.
"This milestone is a significant landmark on our road to making hydrogen fuel cells a reality," says executive director of GM's global fuel cell engineering activities, Charlie Freese. GM will be using that data they have obtain throughout the HydroGen4's trek and apply it to their current concepts of fuel cell technology.
Opel's vehicles have been participating in the Clean Energy Partnership. The project is backed by the German Ministry of Transport and seeks to offer a means for international companies, such as GM to test ways fuel cells could be incorporated into their transportation methods. The testing grounds for the project have recently been expanded to include the majority of Germany.