Biofuels (Biodiesel and Bioethanol) Market Research Report – Global Production, Regulations, Export-Import Analysis and Key Country Analysis to 2020
August 20, 2015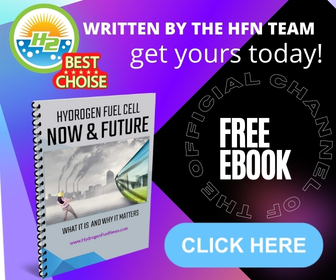 The Report Biofuels (Biodiesel and Bioethanol) Market – Global Production, Regulations, Export-Import Analysis and Key Country Analysis to 2020 provides information on pricing, market analysis, shares, forecast, and company profiles for key industry participants. – MarketResearchReports.biz
Biofuels (Biodiesel and Bioethanol) Market Global Production, Regulations, Export-Import Analysis and Key Country Analysis to 2020″ is the latest report from GlobalData, the industry analysis specialists that offer comprehensive information and understanding of the biofuels industry.
The research provides an understanding of the technology, key drivers and challenges in the global biofuels market. The report provides detail overview on biofuels technology which includes bioethanol and biodiesel production process. The report provides biofuels production during the historical (2001-2010) and forecast period until 2020 for global and key countries such as Germany, France, Spain, China, Thailand, India, the US, Canada and Brazil. Key countries section in the report also covers key regulations supporting biofuels market development and biofuels import-export data for 2010.
View Full Report at http://www.marketresearchreports.biz/analysis/97141
The report is built using data and information sourced from primary and secondary research and in-house analysis by GlobalDatas Team of industry experts.
Scope
The report analyzes the global market trends in biofuels market. The scope of the report includes
Historical (2001-2010) and forecast statistics to 2020 for biodiesel and bioethanol production for global CFL market and key countries.
Key countries in the report include the Germany, France, Spain, China, Thailand, India, the US, Canada and Brazil.
The research details key drivers, restraints and challenges in the global biofuels market and in key countries.
Key regulations supporting the development of the market in key countries are covered in detail.
The report also provides an analysis of import and export data of biofuels in major markets in 2010.
Download Sample Copy of this Report at http://www.marketresearchreports.biz/sample/sample/97141
Reasons to buy
The report will enhance your decision making capability in a more rapid and time sensitive manner. It will allow you to
Facilitate decision-making based on strong historic and forecast data for biofuels market.
Develop strategies based on the latest regulatory events and support or promotional programs.
Position yourself to gain the maximum advantage of the industrys growth potential.
Identify key partners and business development avenues based on the understanding of the market movements.
Respond to your competitors business structure, strategy and prospects.
About Us
MarketResearchReports.biz is the most comprehensive collection of market research reports. MarketResearchReports.Biz services are specially designed to save time and money for our clients. We are a one stop solution for all your research needs, our main offerings are syndicated research reports, custom research, subscription access and consulting services. We serve all sizes and types of companies spanning across various industries.
Contact  Us
Office: State Tower
90 State Street, Suite 700
Albany, NY 12207
United States
Tel: +1-518-621-2074
Website: http://www.marketresearchreports.biz/
E: [email protected]