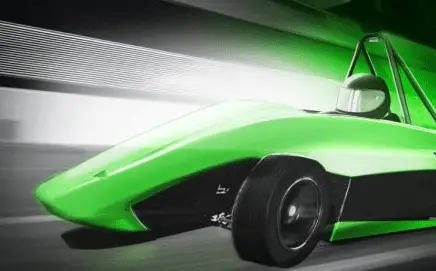 Forze pits hydrogen-powered vehicle against fossil-fuels at Silverstone
July 18, 2012

World's first hydrogen-powered Formula One vehicle competes in annual event
The world's first hydrogen-powered Formula One vehicle has competed in the annual Formula Student competition in the United Kingdom, which has been held at the Silverstone Racing Circuit for the past 14 years. The hydrogen-powered vehicle has been built by a team of students from the Delft University of Technology called Formula Zero Team Delft (Forze). Over the past few years, the Forze team has garnered a fair amount of attention in the auto sector for their innovative designs of hydrogen-powered vehicle. The team's entry into the Formula Student competition marks a significant milestone for hydrogen-powered vehicles.
Hydrogen popular throughout the auto industry, still somewhat rare in motorsports
Hydrogen has become a fairly common subject in the auto world. Most major car manufacturers have opted to make use of hydrogen fuel cells for the future incarnations of their popular passenger vehicles. The majority of these automakers have chosen to avoid using the energy systems for their high-performance sports vehicles, however, knowing that fuel cells may put off those that are enthusiastic about the niche products. The Forze team, however, believes that hydrogen fuel cells could lead to a new era of high-performance competition in the field of motorsports.
Forze V top speed of 75mph
The hydrogen-powered vehicle, called the Forze V, is equipped with two electric motors that receive their energy from a single hydrogen fuel cell. The fuel cell is capable of generating 18 kilowatts of electricity under standard driving conditions. When the vehicle is pushed, however, the fuel cell can generate up to 60 kilowatts of electricity. This translates into a top speed of 75 miles-per-hour. The Forze V can go from 0 to 60mph in just under five seconds.
Vehicle garners acclaim for innovation
The vehicle competed at this year's Formula Student competition, where it faced off against students projects that were powered by fossil-fuels. Though the Forze team's hydrogen-powered vehicle did not win the competition, it did manage to gain acclaim for its use of alternative energy.
Related article(s) and resources: