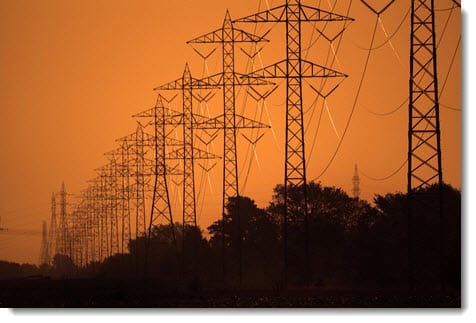 India unveils new solar energy initiative
March 5, 2013

1,172GW of new solar energy capacity to be added to India's energy grid
India's Ministry of New and Renewable Energy has announced plans to introduce 1,172 gigawatts of solar energy into the country's electrical grid. The Indian government has been showing strong interest in solar energy because of the potential economic benefits that are associated with the use of clean power. With one of the largest populations in the world, India experiences high energy demands coming from both its residents and the country's various businesses. Fossil-fuels are unable to keep up with the energy demand of the country, which has lead India to embrace renewable energy.
369MW of overall total commissioned
The Ministry of New and Renewable Energy has commissioned the first 369 megawatts of its overall goal. One 2.5 megawatt solar thermal plant and 131 photovoltaic plants will help the country reach this initial goal. Many of the solar energy systems that will be taking form in the country in the coming months will be comprised of solar panels and solar cells that are domestically produced, helping boost the country's native solar energy industry.
Companies compete for financial support from Indian government
The Indian government has begun accepting bids from solar energy companies for the first and second phases of the Jawaharlal Nehru National Solar Mission, the overarching initiative to expand the use of solar energy throughout India. Companies are vying for the allotment of feed-in tariffs that will help finance solar energy projects. Several of the companies bidding for this financial aid already have solar energy projects taking root in some parts of India. These companies may have established a strong report with the government, which may make the feed-in tariffs easier to obtain.
India cited as high growth market for solar industry
India has been showing strong progress in its solar energy industry recently. Last Month, Lux Research highlighted India as a "high growth market," which could be a cornerstone in the success of the global solar energy industry. The country has proven to be a promising market, attracting various solar energy companies from around the world.