New partnership could accelerate advances in hydrogen fuel production
November 6, 2014
HyperSolar teams with University of Iowa to further research and development initiatives
HyperSolar, a developer of hydrogen production systems, has announced that it has entered into a one-year partnership with the University of Iowa. Through this partnership, HyperSolar hopes to accelerate its research and development initiatives in order to attain its goal of producing commercial volumes of hydrogen fuel. The company uses hybrid technology in order to produce hydrogen, leveraging solar energy to power the electrolysis process and break water down into its component parts.
University has a long history of supporting renewable energy research
The University of Iowa has a reputation in the renewable energy field as a pioneer. The campus hosts a solar-powered charging station for electric vehicles, the Sustainable Energy Discovery District, and faculty make use of vehicles that are powered by clean technology. The university has also been home to promising research in the energy efficiency space as well. Recently, Jessica Reed was honored by the university for her work in hydrogen fuel storage, which could have significant implications for the future of fuel cells and their various applications.
HyperSolar continues to chase its goal of commercializing its technology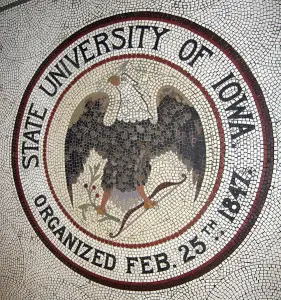 HyperSolar has been working to commercialize its hydrogen production technology for some time, but this has proven to be an elusive goal. The company has been forming strategic partnerships with various organizations in order to attain this goal in the near future. By using hybrid technology, the company has shown that cost-effective hydrogen production is possible and significantly less expensive than conventional production methods.
Using solar energy to produce hydrogen may be more effective than conventional production methods
Hydrogen is becoming more popular as an alternative energy source, but modern hydrogen production methods are slowing the adoption of this energy. Typically, hydrogen production is an expensive and energy intensive process, which is rarely environmentally friendly. Conventional production methods usually rely on natural gas as an energy source, which is a fossil-fuel that releases harmful emissions into the environment when used. By using solar energy, HyperSolar has devised a way to produce hydrogen in an environmentally friendly way that is also somewhat inexpensive.