Riversimple to launch a new hydrogen fuel cell vehicle in the UK
February 18, 2016
Automaker is developing a new fuel cell vehicle to serve the United Kingdom
Riversimple, an automaker based in the United Kingdom, has announced that it is developing a new 2-seat fuel cell vehicle. The new car is expected to be available in the UK later this year and will give consumers a new option when it comes to clean transportation. Called the Rasa, the vehicle will be equipped with a hydrogen fuel cell, which generates electricity through the consumption of hydrogen. The only byproduct of this process in water vapor and oxygen.
Clean vehicles are becoming more common in the UK
Clean transportation has been growing in importance in the United Kingdom in recent years. The UK government intends to become more environmentally friendly and hopes that the country will become a very attractive clean transportation market in the coming years. Automakers have plans to bring their fuel cell vehicles to the country in the near future, as the UK's hydrogen fuel infrastructure begins to expand and become more comprehensive.
Rasa will be able to travel 300 miles on a single tank of fuel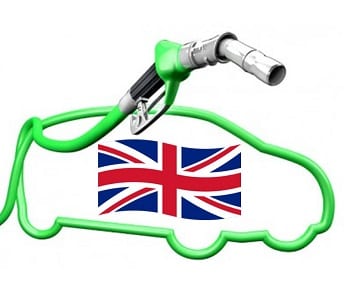 The new vehicle from Riversimple is expected to be able to travel as much as 300 miles on a single tank of hydrogen. The Rasa features a carbon composite chassis and weighs only 580 kilograms, making it considerably lighter than other fuel cell vehicles. Once the Rasa has been developed further, some 20 units of the Rasa will be tested in the UK later this year. Like other automakers, Riversimple is concerned with the lack of a comprehensive hydrogen infrastructure, but there are many new hydrogen stations being built in the country.
Rasa will help further mitigate the production of harmful emissions
The Rasa is likely to fit into a very specific niche in the clean transportation market. Riversimple may not be able to compete with larger automakers when it comes to mass production of fuel cell vehicles, but it could find success among consumers that want inexpensive and efficient clean vehicles. The Rasa will add to the UK's rapidly growing clean vehicle fleet, which will help limit the emissions that are produced in the transportation space.