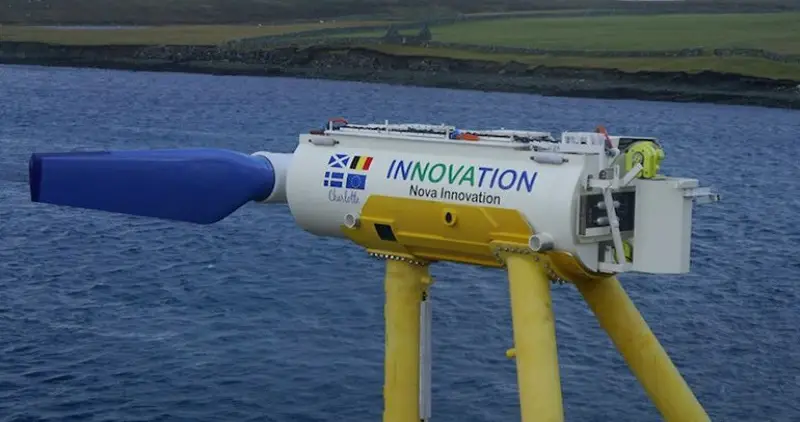 A major European tidal energy project is using AI tech to improve performance
May 17, 2019
Nova Innovation will use AI to help speedup commercialization.
The €5 million ($5.58 million) tidal energy project known as Element, will incorporate artificial intelligence (AI) technology from wind energy into tidal turbines to provide an adaptive control system that improves both turbine performance and can speedup commercialization of the system.
The incorporation of the AI tech will supposedly cut the lifetime cost of energy by more than 15%
According to Nova Innovation, the Scottish tidal power developer that is leading a consortium that won the tidal energy project, the AI tech will reduce the lifetime cost of energy by 17% and push the marine energy sector to commercial reality.
The consortium includes Nortek AS, Innosea, IDETA, France Energies Marines, Chantier Bretagne Sud, Wood, DNV GL UK, Offshore Renewable Energy Catapult, ABB UK, and the University of Strathclyde.
"Reliable tidal energy generation is now a reality. It is no longer a matter of 'if', but 'when' the technology becomes mainstream, said Simon Forrest, Nova Innovation chief executive, reports renews.biz.
The tidal energy project will begin in June and run for three years.
The project's control technology will reportedly be demonstrated on a floating tidal device in the Etel estuary in Brittany and on a seabed-mounted Nova M100 turbine in the Shetland Tidal Array.
"Within this project, IDETA will conduct a socioeconomic assessment of the potential impact of estuary, river and tidal energy at the regional, national and EU level," says IDETA director Olivier Bontems.
Bontems added that IDETA, which is a regional development agency for Picardy Wallonia's, has made a priority of increasing renewable power sources and bettering energy efficiency.
In recent year, the tidal power sector has taken leaps forward and the main goal now is to reduce the cost of these systems to make them more viable for widespread use. The hope is that with the new AI tech, data will be collected to provide knowledge that will help to lower the cost of this clean source of energy.
"The EU has a clear global lead in tidal energy. Nova Innovation is playing a leading role in making tidal energy part of the global energy transition," says Forrest.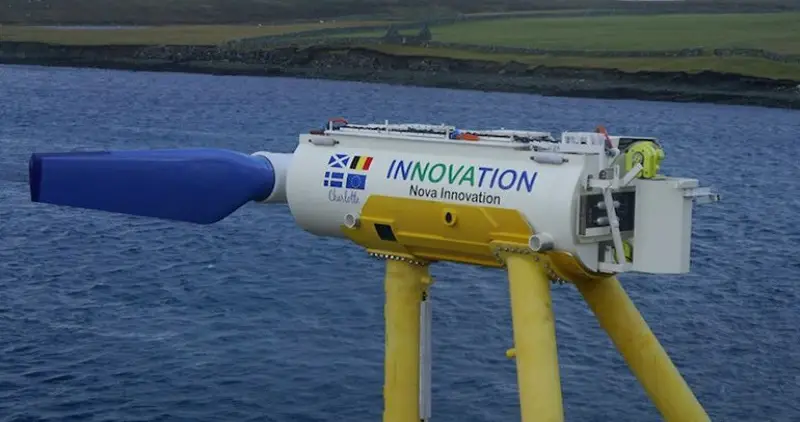 The tidal energy project, which won a competitive contract that was awarded by the EU's Horizon 2020 research and innovation program, will begin in June 2019 and will run until May 2022.