DTE Energy to build new solar energy system in Michigan
December 24, 2015
New energy system expected to be among the largest utility-owned solar array
DTE Energy has plans to build the largest solar energy system in Michigan. The company believes that the new energy system will be the largest utility-owned solar array eat of the Mississippi River. The array will encompass two sites, which will generate 45 megawatts of electrical power, which DTE Energy estimates will power some 9,000 average homes. The company suggests that the solar energy system will be "one of a kind."
Solar project will produce 45 MW of electrical power
The largest of the arrays will be located in Lapeer, Michigan, spanning some 200 acres of city-owned property, generating 30 megawatts of power. The second array will be located nearby, occupying 100 acres of city-owned land, providing the remainder of the energy capacity of the overall project. DTE Energy has not yet noted how much the project will cost overall, but the company believes that the electricity produced by the solar array will cost less than $2 per watt.
Solar energy is beginning to grow in Michigan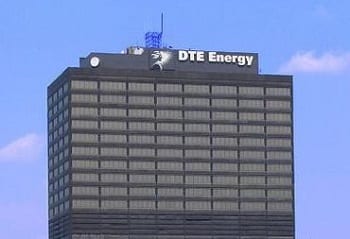 DTE Energy is one of the largest investors in solar energy in Michigan. The Michigan Public Service Commission has approved up to 50 megawatts of solar projects for the company. The developer is currently considering other sites for the remaining 5 megawatts of solar capacity it has been approved for. Finding the perfect location for solar energy projects is quite important, as locations that do not have significant exposure to solar radiation are not ideal when it comes to energy production.
Michigan is showing more support for solar power and other forms of clean energy
Solar energy has become quite interesting to Michigan officials, many of whom are eager to ensure that the state can comply with new emissions regulations. The state has its own environmental goals, as well, which involve a greater focus on renewable energy in an effort to become more sustainable and cut down on costs associated with fossil-fuels. DTE Energy already has 23 large-scale solar energy systems in Michigan, accounting for some 11 megawatts of energy capacity.