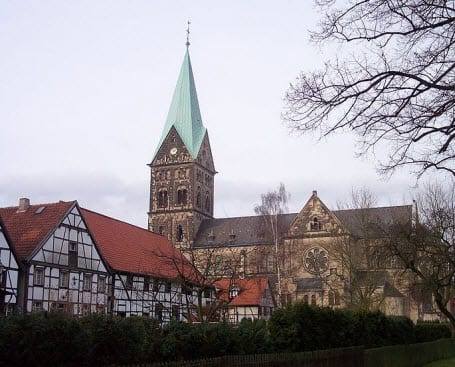 Hybrid energy system to combine wind and hydrogen power to bring energy to German city
November 5, 2011
Hydrogenics, a hydrogen fuel company based in Ontario, Canada, has won a major contract from the German city of Herten, home to one of the largest wind farms in the world.
The company will be providing an extensive hydrogen storage and fuel cell system to the city to help deal with the energy shortfalls inherent with wind power. When completed, the system will be one of the few of its kind in the world and is expected to meet the needs of the city's populace.
Herten's wind farm has been having troubles coping with the energy consumption of the city's residents. Wind farms, while a viable source of sustainable fuel, are notoriously fickle – kowtowing to the whims of nature. Without significant airflow, the farms giant wind turbines remain still and generate no electricity. While this happens only on rare occasion in Herten, the energy shortfall is still widely felt throughout the city.
Hydrogen will be used to make up any shortfalls the wind power system may have.
Hydrogenics' fuel cells will utilize a small amount of the electricity generated by the turbines to power hydrogen conversions. The hydrogen gas will then be pumped into storage tanks to await use if the turbines fail to generate sufficient electrical power. The system is expected to nullify the effects of doldrums in airflow around the turbines.
The project is scheduled for completion by the end of next year.