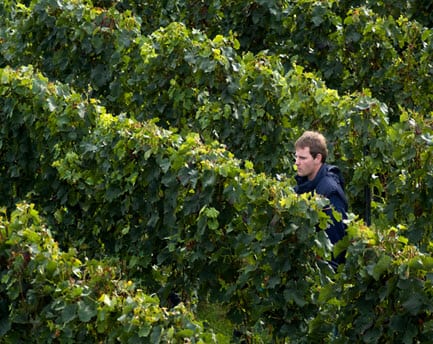 Hydrogen fuel cells being established in Sonoma County winery, may see government incorporation in the future
July 29, 2011
Fuel cells are coming to Sonoma County, California.
A new hydrogen power system is to be installed at the Stone Edge Farms vineyards, a prestigious organic winery in Sonoma Valley. Owners Mac and Leslie McQuown have been searching for a viable alternative to their old power system because of rapidly rising oil prices and have taken notice of fuel cells. The system that will be installed at the winery will generate more than 5 kilowatts of electricity – enough to power the entire operation. The fuel cell system will be provided by ClearEdge Power, a fuel cell manufacturer that has been gaining momentum in their efforts to commercialize fuel cells.
One of the pressing issues is the cost of fuel cells, as they make use of expensive and rare materials. This cost often means that fuel cells systems, like the one being installed at the Stone Edge Farms winery, are available only to the very rich or businesses with enough financial leeway to adopt such a costly system.
Stone Edge Farms is not the only place where fuel cells are a subject of interest. The Sonoma County government is currently toiling over a proposal to use fuel cells to generate energy from waste. Whether the proposal will make it passed initial debates is uncertain, but it has already garnered a fair amount of interest.