Kia sets its sights on fuel cell vehicles
August 4, 2016
Kia will be focusing more heavily on fuel cells rather than batteries
South Korean automaker Kia Motors is setting its sights on hydrogen fuel cells for the future. Many major companies have opted to focus on fuel cells for new vehicles, but very few are focusing on this technology exclusively. Kia, however, believes that fuel cells hold more promise than conventional batteries, which have long been used to power clean vehicles. Like its sister company Hyundai, Kia believes that hydrogen fuel cells have a very promising future in the clean transportation space.
Fuel cell vehicles may have a great deal of promise in clean transportation
According to Kia's top engineer, Albert Biermann, the automaker is not working on developing a vehicle that will compete with Tesla directly. Tesla has established a very strong foothold in the clean vehicle market with an intense focus on battery electric vehicles. Kia will instead be developing a new fuel cell vehicle, which will consume hydrogen in order to generate electrical power. When Kia establishes a strong foothold in the clean transportation market, it will likely begin developing electric vehicles that compete directly with Tesla and other automakers.
Fuel cells are quickly becoming a favorite among automakers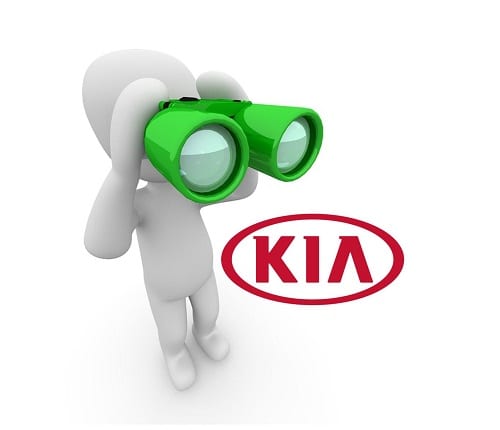 Hydrogen fuel cells are beginning to gain extreme popularity in the auto industry. Many major companies are beginning to develop vehicles equipped with these energy systems in order to provide consumers with better clean transportation options. Fuel cells generate electricity by consuming hydrogen. The only byproduct of this process is the production of water vapor and oxygen. This makes fuel cells much more environmentally friendly than conventional internal combustion engines.
Kia and Hyundai are working together to promote fuel cells
Kia is working alongside Hyundai to promote fuel cell vehicles. Last week, Hyundai announced that it will be releasing a new fuel cell vehicle during the 2018 Winter Olympics, which is being held in South Korea. Both Kia and Hyundai are sharing some technology in order to create more efficient, durable, and inexpensive fuel cell systems for vehicles n the future.