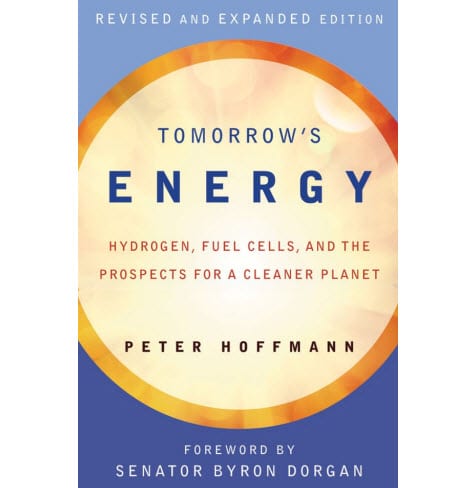 Peter Hoffmann's Tomorrow's Energy becoming more popular among hydrogen energy supporters
March 26, 2012
Hydrogen energy has been a point of contention within the alternative energy community.
Supporters of the renewable fuel claim that it is the best option amongst the alternatives to fossil-fuels currently available. Opponents of the energy are quick to show skepticism, however, citing the outrageous cost of fuel cells and the lack of a sufficient infrastructure to support the energy in transportation and other uses. Skeptics are keen to note that hydrogen fuel cell technology is lacking, making the fuel unviable for a number of applications. Editor and publisher Peter Hoffmann, who has long championed hydrogen as a source of energy, believes otherwise.
As hydrogen begins to get more attention from the alternative energy community and from governments around the world, Hoffmann has emerged as one of the energy's primary proponents.
Hoffmann's acclaimed piece on hydrogen as a fuel, dubbed Tomorrow's Energy, is now becoming a popular banner for supporters of hydrogen fuel. The piece was published in 2002 – a time in which hydrogen was still considered a fantasy. Hoffmann has been making revisions to his work to account for the changes in politics and world view over the past decade.
In Tomorrow's Energy, Hoffman suggests that policymakers, not technology, are holding back the progress of hydrogen energy. He suggests that leaders of country's interested in alternative energy are easily swayed by the opinions of those unfamiliar with hydrogen, making them keen to ignore the fact that fuel cell technology is sufficient enough to make hydrogen viable.