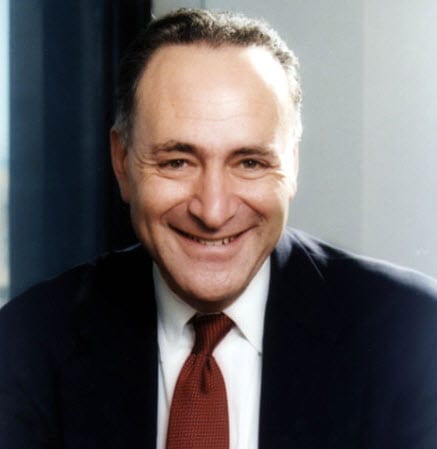 Senator Schumer, D-NY, decries federal cutbacks in the development of hydrogen energy
March 28, 2012
President Barack Obama revealed an "all of the above" energy plan earlier this year.
According to the plan, the U.S. will pursue all forms of energy, sustainable and otherwise, to bolster its future. Though the approach is meant to encompass all forms of energy, the Department of Energy has revised its 2013 budget to cut back on the research and development of hydrogen fuel cells. In New York, this cut back in development has hit a chord with one senator.
Senator Charles Schumer, D-N.Y., is criticizing the Department of Energy's decision to make cuts to funding of hydrogen energy systems.
Schumer notes that more than $25 million in funding for solid oxide fuel cells could disappear from the state if the DOE's plan continues. This money would be used to fund projects to commercialize fuel cells and deploy them amongst consumers. The senator spoke this week at Delphi Powertrain Systems, decrying government cut backs and highlighting the politics that go into favoring older forms of energy over newer alternatives.
If the funding is not renewed by the DOE, Delphi's work to commercialize solid oxide fuel cells would be set back significantly.
Delphi Chief Engineer Daniel Hennessy notes that the company would face serious risks in moving forward without funding, though these risks are currently unknown.
Senator Schumer is currently petitioning the federal government to renew its interest in hydrogen fuel, as it could be the best option the country has of separating itself from foreign oil.