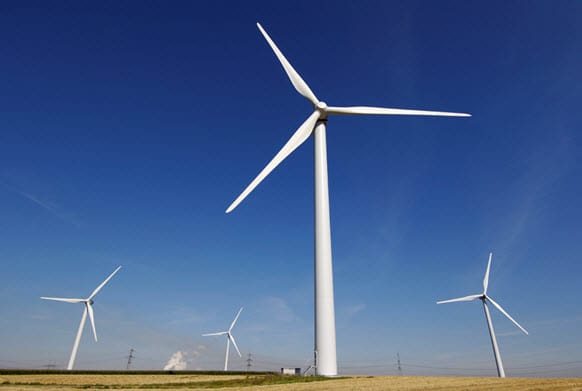 Wind energy project complete in Mexico
July 16, 2012

Gamesa announces the completion of new wind farm
Spanish wind turbine manufacturer Gamesa has announced the completion of a wind energy project in Oaxaca, a state in southern Mexico. The project, called the Bii Nee Stipa Wind Farm for Enel Green Power is the latest addition to Mexico's growing portfolio of alternative energy systems. The country has recently begun showing a serious interest in wind energy after years of showing support for solar and other forms of renewable power. The new wind farm is expected to have an impact on the Mexican economy as well as the country's use of energy.
Wind energy project brings 75MW of electricity to the country
The wind farm is located in the Isthmus of Tehuantepec in Oaxaca. This location is known for its high wind capacity and the winds that regularly blow through t he area are expected to account for nearly 40% of the farm's total capacity. The wind farm boasts of a total capacity of 74 megawatts. Gamesa claims that, if positive conditions exist, the farm could generate more than 250 megawatts of electricity per hour per year. The farm will effectively offset more than 100,000 tons of carbon dioxide from the atmosphere each year.
Wind energy gaining ground in Latin America
The completion of the wind energy project brings the country's total installed wind energy capacity to 100 megawatts. An additional 70 megawatts worth of wind energy projects are currently in the planning stages. The total wind energy capacity found throughout Latin America currently hovers around 540 megawatts. This total is expected to grow as more countries become invested in wind energy systems.
Wind continues to gain support all over the world
Wind energy continues to prove itself as an attractive alternative to fossil-fuels. Thus far, wind energy has found its largest supporters in Europe, though the energy has begun to attract the interest of countries like the U.S. and Australia who often experience strong winds in coastal areas.
Related article(s) and resources:
http://www.gamesacorp.com/en/cargarAplicacionNoticia.do?idCategoria=62&identificador=897&urlAmigable=gamesa-completes-a-74-mw-wind-farm-developed-and-constructed-to-enel-green-power-in-mexico.html