Bill Gates to invest $2 billion in renewable energy
July 1, 2015
Gates shows more support for clean power
Acclaimed billionaire Bill Gates has announced that he will be making sizeable investments in renewable energy initiatives, particularly those that make use of innovative technologies. Gates has become known as a prominent supporter of clean energy and sustainability, investing aggressively in solar power and similar types of energy. The Bill and Melinda Gates Foundation has a history of investing in environmentally conscious pursuits, but the organization also has a stake in the fossil-fuel sector, as it is invested in companies like British Petroleum.
$2 billion in investments coming to the renewable energy sector
Gates intends to invest $2 billion in renewable energy initiatives in the hopes of providing more momentum to promising projects. These investments are expected to help various initiatives take form and reach a point where they become sustainable. It is unclear where these investments are going, however, as Gates has not highlighted the projects that he will be supporting specifically. Moreover, the investment in renewable energy does not necessarily highlight a change in the investments of the Bill and Melinda Gates Foundation.
Divestment from fossil-fuels may not be coming soon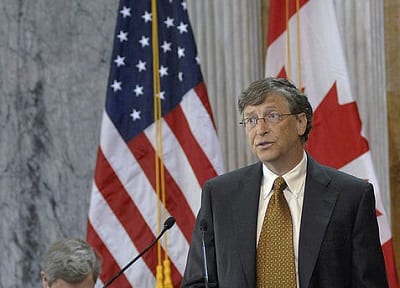 According to the organization's most recent tax filing, it currently has some $1.4 billion invested in fossil-fuel companies. In March of this year, the organization had pushed to divest from coal, oil, and other such fuels through its Wellcome Trust. Gates himself, however, believes that more investments should be made in the renewable energy sector, with divestment from fossil-fuels is a relatively low priority by comparison.
Renewable energy needs more support before it can effectively reduce global emissions by a considerable amount
Renewable energy has begun gaining momentum and strong support around the world, but clean technology remains prohibitively expensive. Gates has noted that the only way for current technology to effective reduce global emissions would be astronomically expensive. As such, more investments are needed in order to reduce the cost of clean technology and renewable energy. These investments may go a long way in making sustainability more accessible throughout the world.