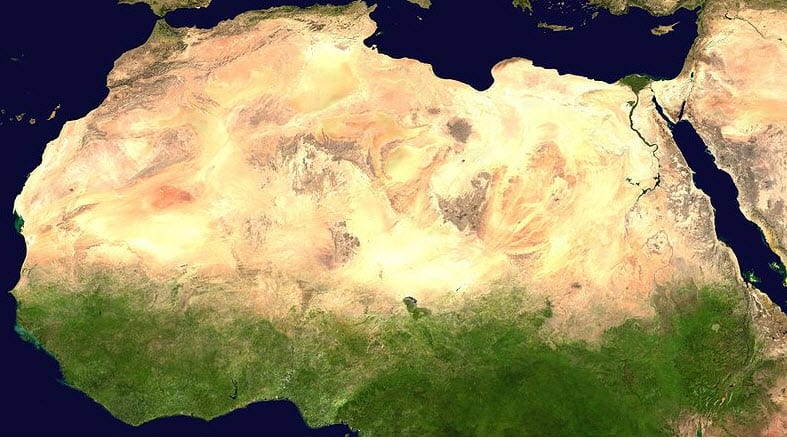 Desertec gains momentum as companies and nations shift focus toward alternative energy
January 10, 2012
The Saharan desert of Africa may soon be home to the world's largest solar farm.
The desert has been a prime target for solar energy as far back as 1913, when American engineer Frank Shuman first proposed building a solar farm in the region. The idea long laid dormant until it was picked up by a German particle physicist by the name of Gerhard Knies in 1986. For the past several decades, Knies has been developing a set of detailed plans he refers to as Desertec.
Desertec aims to turn Africa's most inhospitable landscape into a solar farm capable of meeting the energy demands of most of the world. When Knies first began work on Desertec, the project was widely regarded as impossible. In recent years, however, companies from the technology, engineering and insurance industries have begun showing interest in participating the project. Nations too have begun supporting the concept, evidenced by Germany's decision to funnel money into the project.
Because of the growing support for the project, it has been given a new name: the Desertec Industrial Initiative.
The ambitious project will be using the most advanced technologies in order to make energy generation efficient throughout the region. Plans are already underway to install solar arrays in the Sahara, but the project will take decades to complete. Next year, the first installment of the project will be erected in Morocco.