Duke Energy to use waste to energy to run four power stations
March 29, 2016
The electric power holding company will use swine and poultry waste as a power source.
Duke Energy, the largest electric power holding company in the United States has announced that it will be using the methane produced by a waste to energy process from a planned facility in North Carolina to generate renewable electricity at four of the company's power stations. The energy from waste facility, which will be built and owned by Carbon Cycle Energy, will use swine and poultry waste to create the gas.
Approximately 125,000 megawatt hours of clean energy should be generated from the project annually.
According to Duke Energy, once captured, the methane will be treated and injected into the pipeline system. From there it will be used by the sustainable and electric gas company at four of its plants. An estimated 125,000 megawatt hours of renewable power is expected to be produced per year, which is about enough electricity to provide power to approximately 10,000 homes each year.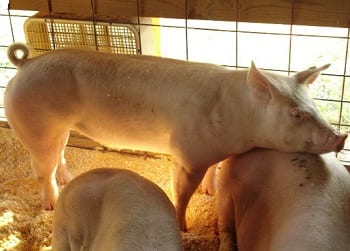 North Carolina president of Duke Energy David Fountain said in a statement that "It is encouraging to see the technological advances that allow waste-to-energy projects in North Carolina to be done in an environmentally responsible and cost-effective manner for our customers." Fountain added that "The gas from this project will generate carbon neutral electricity compared to the emissions that would result if the waste was left to decay naturally."
The waste to energy contract is said to last for 15 years.
In order to meet North Carolina's Renewable Energy Portfolio Standard, Duke Energy firms must comply with specific targets for animal natural waste. This is because the company is already purchasing electricity generated by other centers in the state. Its partnership with Carbon Cycle Energy, which is said to be effective for 15 years, will meet these requirements.
The final location of the waste-to-energy plant has yet to be determined, but it is likely to be built in the eastern part of North Carolina. Carbon Cycle Energy will build and own the facility to fulfill its contract with the massive utilities company.
Both companies seem to be happy with the partnership, as Carbon Cycle Energy CEO James Powell said that his company is pleased that Duke Energy is showing support for Carbon Cycle Energy's waste to energy facility in North Carolina.