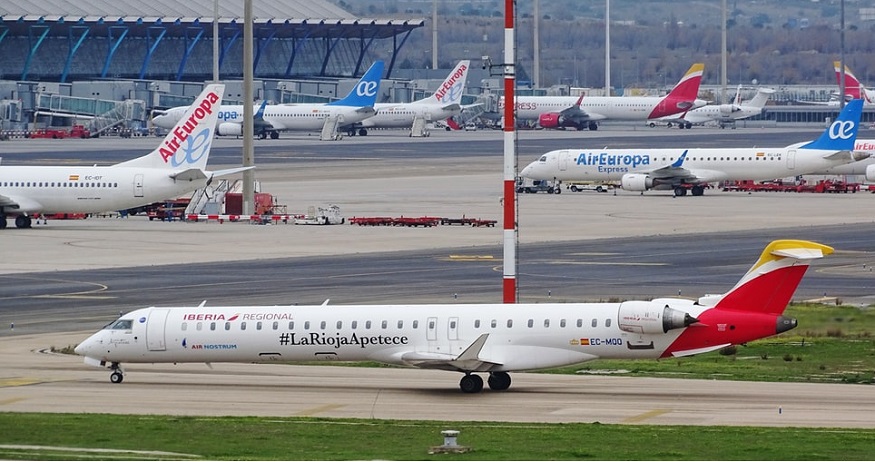 Universal Hydrogen signs H2 conversion kits deal with 3 airlines
July 21, 2021
The equipment makes it possible for plane turbine engines to be replaced to run on renewable fuel.
Venice-based Universal Hydrogen Co. has just announced that the deal it was recently negotiating for supplying H2 conversion kits to airlines worldwide have been signed with three carriers so far.
The company specializes in carbon-free flight for the aerospace industry.
As of the writing of this article, there have been three airlines that have signed deals with Universal Hydrogen for its H2 conversion kits. Those included one US carrier and two international carriers.
The company also signed letters of intent for supplying green hydrogen fuel services to Corvus Airlines (NASDAQ stock symbol RAVN). Corvus is based in Anchorage, Alaska, and also operates as Ravn Alaska. Universal Hydrogen also signed on for Air Nostrum, of Valencia Spain, and Icelandair Group (ICE stock symbol ICEAIR), based in Iceland. The specific terms of the agreements had not been released by the time of this article's writing.
The deals involve H2 conversion kits for aircraft and the supply of green hydrogen fuel.
"Each day, our airline explores innovative solutions to provide a travel experience with minimal adverse impact on the environment," said Air Nostrum president and chief executive Carlos Bertomeu in a statement. "This partnership represents a unique opportunity to advance on the decarbonization of our flight operations with the practical and cost-effective application of green hydrogen fuel."
Hydrogen Fuel News originally reported on this story last week as the deals were forming. At that time, only the Icelandair deal looked like a certainty.
In the Air Nostrum deal, Universal Hydrogen will sell 11 turboprop H2 conversion kits, which include a fuel cell and electric powertrain for replacing the conventional plane turbine engines.
In the deal with Icelandair, the airline intends as a central step toward "full decarbonization" of its entire domestic fleet. With Ravn Alaska, five aircraft will be converted to run on hydrogen. Universal Hydrogen will also be its long-term green hydrogen supplier for the airline's regional fleet.
"We are thrilled to have Ravn Alaska as our first U.S. domestic airline partner looking to decarbonize their aircraft operations in the near term," said Universal Hydrogen's co-founder and CEO Paul Eremenko.