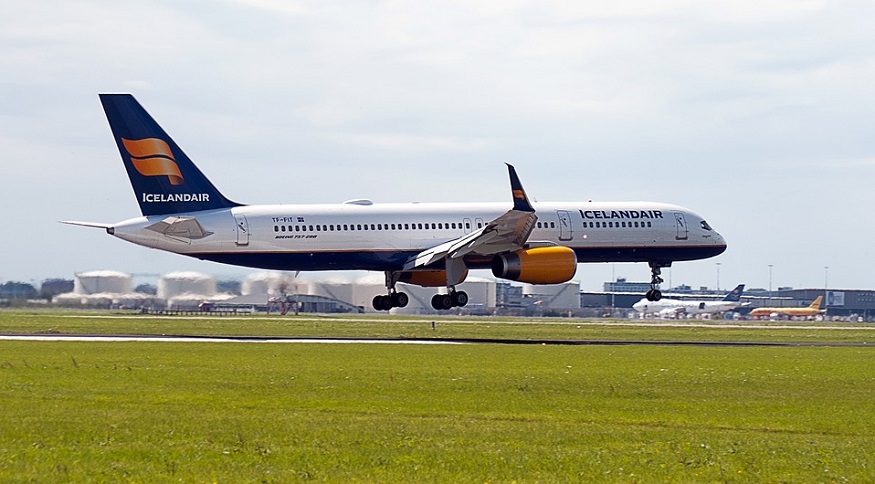 Zero-emission plane deals form between Universal Hydrogen and multiple airlines
July 16, 2021
Icelandair and airlines are preparing to form preliminary agreements with the H2 company.
American green aviation technology company Universal Hydrogen is readying their announcement regarding preliminary hydrogen deals with several airlines for zero-emission plane fuel, said a recent Reuters report.
Among those airlines is expected to be Icelandair, which could be on the list as early as next year.
Icelandair (ICE stock symbol ICEAIR) is preparing for use of zero-emission plane technology. Airbus (EPA stock symbol AIR) from Europe, recently drew heavy media attention when it announced its plans to roll out 100-seat zero-emission plane models powered by hydrogen by 2035. That said, Universal Hydrogen founder Paul Eremenko, former technology chief at Airbus, is pushing to accelerate the introduction of H2 for smaller aircraft by 2025. Eremenko aims to use fuel cells and modular H2 capsules as a replacement for their turboprop systems.
"It is a $2.5 billion market on a regional scale," explained Eremenko as quoted the recent Reuters report.
Universal Hydrogen is one of several H2-focused companies seeking to decarbonize aviation. The firm says that it is attempting to overcome a critical problem the industry is facing in its transition away from fossil fuels: connecting hydrogen fuel production to the places where it will be needed, that is, airports.
Universal Hydrogen is seeking to provide the equivalent to a coffee pod for zero-emission plane use.
"We are the Nespresso capsule of hydrogen. We don't grow the coffee and we don't make the coffee-maker," said Eremenko in the Reuters report, referring to the company that changed the face of coffee brewing with individual pods for which other manufacturers would create compatible machines.
"It is a similar model for us … Somebody has to build the first coffee maker and our version of that is to develop a conversion kit and offer that to regional airlines," explained Eremenko.
The Universal Hydrogen module for a zero-emission plane includes a fuel cell and electric powertrain. This completely replaces the craft's conventional turboprops. The module is built by Pratt & Whitney Canada, a Raytheon Technologies subsidiary (NYSE stock symbol RTX). The cost airlines face for investing in the modules is meant to be offset against long-term fuel supply contracts.