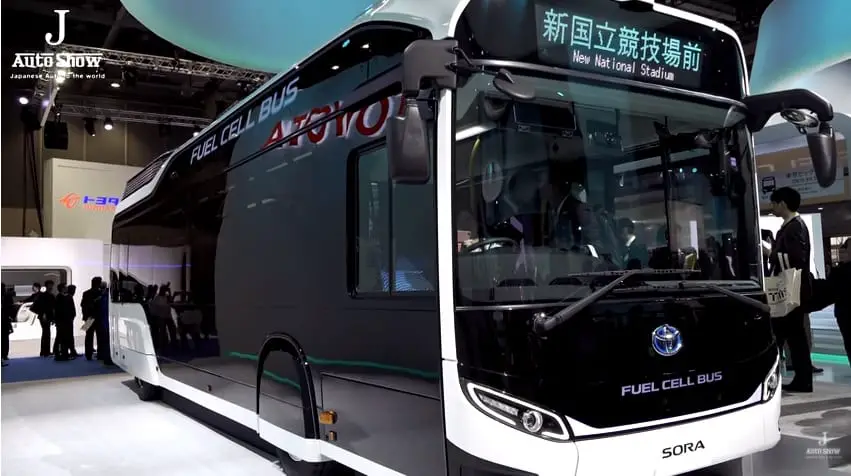 IOC president experiences Japan's fuel cell tech designed for 2020 Tokyo Games
November 28, 2018
The president of the International Olympic Committee visited Toyota's research and development facility.
IOC President, Thomas Bach, recently had a first-hand experience with the fuel cell tech that will be used in the upcoming Tokyo 2020 Olympic Games. President Bach was hosted by Akio Toyoda, the President of Toyota Motor Corporation and Executive Vice President, Moritaka Yoshida, at the Higashi-Fuji Technical Center, Toyota's research and development facility in Shizuoka, Japan.
The IOC president was taken on a ride in Toyota's latest fuel cell bus.
The fuel cell bus, which is known as "Sora," is the Japanese automotive company's latest hydrogen fuel cell bus, which the auto manufacturer plans to use to transport athletes and officials during the summer Olympic Games.
Additionally, Toyota showed off more of its fuel cell tech to President Bach, who also went for a ride in the company's fuel cell electric vehicle, the "Mirai." The fuel cell EV was driven around the test track near Mount Fuji.
"What Mr Bach and the IOC saw today is just a glimpse of the kind of mobility that will be available around and between the venues throughout Tokyo during the 2020 Olympic Games," said Mr. Toyoda, according to Olympic.org news.
The IOC president and other important Olympic committee members were reportedly in Tokyo for an Executive Board meeting and the 7th Coordination Commission meeting.
Toyota's fuel cell tech has been a part of Tokyo's Olympic plans since 2015.
Toyota was the first mobility partner of the Olympic Movement in 2015, inking a deal through to 2024. One of the company's primary pillars has been sustainability, which is in alignment with the Olympic Agenda 2020.
Toyota has been working with Organizing Committees for the Olympic Games to provide sustainable mobility solutions for the Games to help deliver more efficient and safer transportation. Among these sustainable mobility solutions includes urban traffic systems, intelligent transport systems, and vehicle-to-vehicle communications systems. The goal of the partnership is to deliver a mobility legacy in the Olympic Games host cities and countries.
"To use the Olympic Games as a stepping stone into the future makes us very happy and proud. Toyota is offering this new technology to us and we are offering the Olympic Games as a stage to present it to the whole world," said President Bach.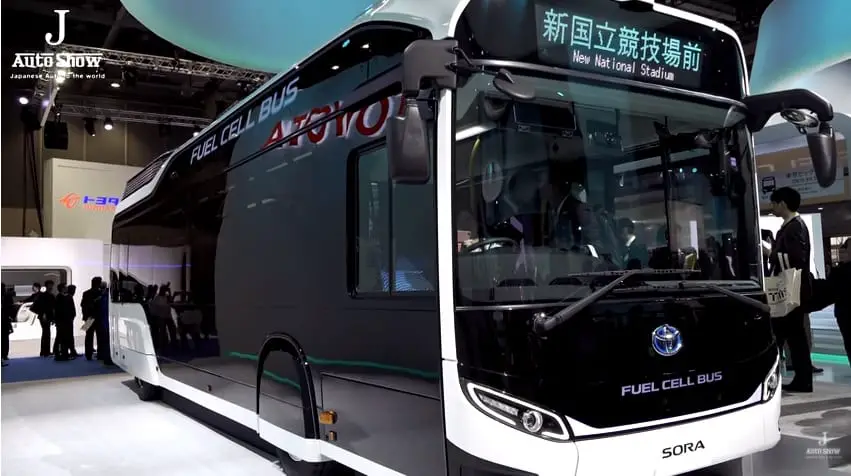 It will be interesting to see what the rest of the world thinks about the fuel cell tech in Japan when it is put in the spotlight during the Tokyo 2020 Games.