Mercedes-Benz gears up for the launch of a hydrogen fuel cell vehicle
January 18, 2016
Automaker has been making progress in developing its latest fuel cell vehicle
Mercedes-Benz has plans to launch its first production fuel cell vehicle in the near future. During the recent Detroit Motor Show, Dr. Thomas Weber, Mercedes-Benz research and development chief, noted that the automaker is using the latest hydrogen fuel cell technology to power the new vehicle, which will be an offshoot of the company's full-size GLC SUV. In recent years, the automaker has faced criticism of falling behind others in terms of clean transportation, but Mercedes-Benz notes that it has been making steady progress in producing a new fuel cell vehicle.
Mercedes-Benz is using cutting edge hydrogen fuel cells for its production fuel cell vehicle
According to Weber, Mercedes-Benz is currently in the process of rolling out its new fuel cell vehicle. The automaker has made significant improvements to its hydrogen fuel cell technology. The fuel cell that will power the vehicle is now smaller in size, comprised of lightweight materials. The compact size of the fuel cell will make it easier to incorporate into new vehicles. The new fuel cell is also more efficient than its predecessors, allowing the vehicles using it to travel for greater distances before needing to be refueled.
Fuel cell vehicle will be able to travel for 300 miles on a single tank of hydrogen fuel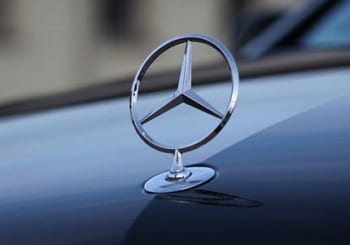 While Mercedes-Benz has not yet revealed when its new fuel cell vehicle will be commercialized, the company is expected to unveil the production model of this vehicle at the 2017 Frankfurt Motor Show. Weber did note that the new fuel cell vehicle will be able to travel as much as 300 miles on a single tank of hydrogen fuel. The vehicle will also use modular components that can be shared with other vehicles that have been developed by Mercedes-Benz.
Automaker has shown that fuel cells are capable clean transportation tools
The automaker had made headlines some years ago with its hydrogen-powered world tour. The company showcased some of its hydrogen-powered concept vehicles, highlighting the capabilities of hydrogen fuel cells. Through the world tour, the automaker managed to generate strong praise for fuel cell technology, which sparked interest among other companies that were also investing in clean transportation solutions.