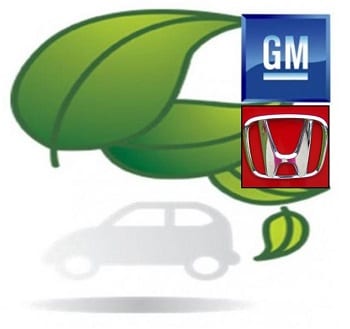 New survey shows General Motors leading the charge in fuel cell technology
July 29, 2011
The company currently holds the highest amount of patent points, an esoteric value given to patented concepts depending on their quality and practicality. The results are listed in a recent survey released by JP Patent Publication, a Japanese patenting firm, which covered a period between 1980 and 2011. Throughout that time, GM has remained on top in terms of fuel cell technology development.
GM is followed closely by Honda, who has also been a pioneer in the hydrogen fuel industry. The U.S. Department of Energy holds the third place position and Toyota and Panasonic come in at fourth and fifth, respectively. The survey notes that activity in the field of hydrogen has increased in recent years due to the shift away from oil and toward alternatives fuels.
While winning a top 5 position on the patent ranking is quite an accomplishment, it does not account for the end result of these technologies that are currently in development.
Companies will have to translate their innovations into practical, real world solutions if they want their patents to mean anything. Commercializing fuel cells is one of the first steps toward that aim.
Despite its impressive rankings, GM is not expected to be among the leaders of hydrogen-powered transport. Honda, Toyota and Mercedes-Benz are pegged for that honor. The JP Patent Publications survey can be found here, but the report is in Japanese, so translation may be required.