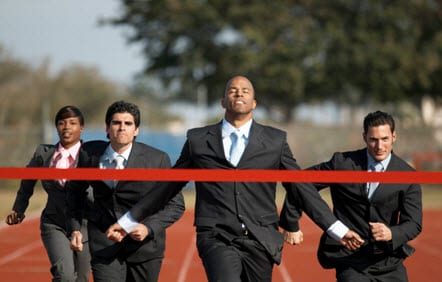 GM continues work on hydrogen fuel infrastructure and vehicles
September 8, 2012
Hyundai may be able to beat GM in the commercialization race
Recent reports are drawing attention to the fact that Hyundai is close to commercializing its hydrogen-powered vehicles. The automaker is poised to be the first in the industry to introduce hydrogen transportation to the commercial market, a possibility that has sparked new action from competitor General Motors (GM). GM has released an update concerning its own hydrogen transportation projects, hoping to generate more interest amongst consumers and prove that they too are close to commercializing a hydrogen-powered vehicle.
GM remains fixed on 2015/2016 timeframe
GM is one of the automakers that believe hydrogen-powered vehicles will be ready by 2015 to 2016, if a hydrogen fuel infrastructure can be established by that time. The automaker has said in the past that the release of hydrogen-powered vehicles would only be feasible in markets where a hydrogen fuel infrastructure exists and only in limited supply. GM's manager of Electric Vehicle Technology Communications, Randy Fox, reiterated the company's stance on the matter when speaking with GM-Volt.com, a news publication that is unaffiliated with the automaker.
Hydrogen fuel infrastructure a major focus for automaker
The automaker is drawing attention to the work it is currently doing in the fuel cell sector that is taking place in Hawaii. GM believes that Hawaii is a suitable location for the U.S. launch of hydrogen-powered vehicles because of the state's relatively small size and its already robust hydrogen fuel infrastructure. In 2010, GM arrived in Hawaii to bolster this infrastructure with the help of The Gas Company. In December of that year, the Hawaii Hydrogen Initiative was launched to prepare the state for the arrival of hydrogen-powered vehicles.
GM to continue work on establishing comprehensive hydrogen fuel infrastructure
General Motors has set its sights on establishing a working and expansive hydrogen fuel infrastructure to pave the way for a new generation of vehicles. The automaker is still hard at work in developing its own hydrogen-powered vehicles, but may not be able to beat Hyundai in the commercialization race. Nonetheless, GM still has plans to commercialize its clean vehicles in the future and believes that a solid infrastructure will be the key to success.