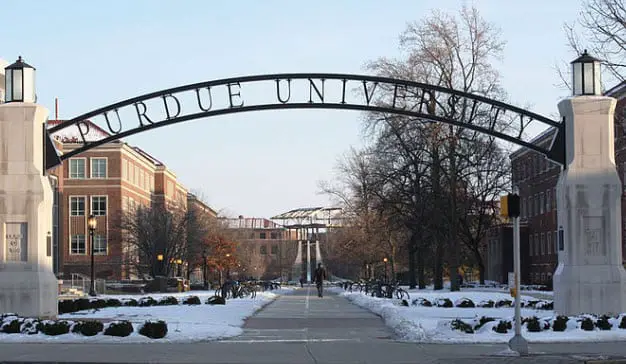 Purdue University develops new material that generates electricity by harvest heat
April 19, 2012
Alternative energy research gives way to new thought on harvesting heat…
Researchers from the Purdue University are experimenting with nanotechnology to develop new techniques to harvest energy from engines. According to Yue Wu, an assistant professor of chemical engineering at the University, approximately 58% of energy in the U.S. is wasted as heat. Energy systems, such as internal-combustion engines and hydrogen fuel cells, generate significant amounts of heat as a byproduct of their normal functions. Professor Wu claims that if 10% of this ambient heat energy can be recovered, it could significantly reduce the energy consumption of large industrial and utilities facilities throughout the country.
The how and why…
Led by Professor Wu, Purdue researchers have developed a new material comprised of lead telluride that takes the form of nanocrystals. These crystals are used to coat small glass fibers, which are then exposed to heat to fuse the crystals onto a solid, thermoelectric material. When one side of the coated fiber is heated, electrons flee to the cold side. This movement creates an electrical charge. Researchers believe that such a system could have serious implications for the world of energy.
Auto industry may be able to benefit…
By using the coated glass fibers as parts of conventional energy systems, Wu suggests that a great deal of heat energy can be recovered. This energy would be used to produce more electricity, which could be used for various purposes, such as providing power to other alternative energy systems. Such a system could find favor in the auto industry, where heat can, at times, be a problem. Not only would the glass fibers be able to convert heat into electricity, they would also be able to act as a cooling technology because the nanocrystal material draws heat away from whatever it is touching.
In its current form, the system is more efficient that other thermoelectric solutions. Conventional thermoelectric materials are brittle and require large amounts of material to be viable. Wu's glass fibers, however, require much less material and perform as well as or better than conventional systems. There is still a great deal of work that must be done before Wu's system can see use in the real world, but Purdue researchers remain hopeful that they have uncovered one of the possible futures of energy harvesting.
---
Article: Purdue University develops new material that generates electricity by harvest heat
Article Source: Hydrogen Fuel News – Science Daily
Author: Stephen Vagus
---
Purdue University develops new material that generates electricity by harvest heat