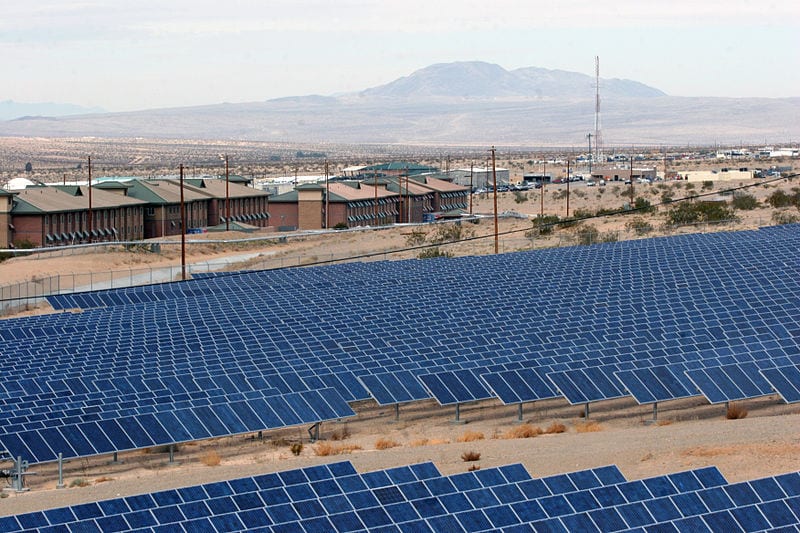 Solar energy sets a new record in California
June 14, 2013
California breaks previous solar energy generation record
California ISO, operator of the state's energy grid, has announced that the state has reached a new record in terms of solar energy generation. California has long been considered the bastion of solar energy in the U.S. The state has several policies in place to support the adoption and growth of solar power and state officials have worked aggressively to ensure that the state remains a leader in this particular field of sustainability. California is home to several breakthroughs when it comes to solar energy, and California ISO notes that the state has reached a major milestone concerning this form of clean power.
2,071MW of solar energy generated in the state
According to California ISO, the state registered 2,071 megawatts worth of solar energy throughout the energy grid. This accounted for 5% of the state's total energy demand and represented the must electrical power that had been generated through solar energy systems in the state's history. The previous record was set in September of 2012, when California ISO reported that some 1,000 megawatts worth of electrical power had been generated through solar energy systems throughout the state.
Success of solar energy may draw more support for sustainability
While California is often ranked as the nation's leader in solar energy, the recent record set within the state can still be considered a monumental event for the renewable energy sector. Though solar energytypically receives high praise, there are still skeptics that believe all forms of clean power are nothing more than novelty. Even some of the state's lawmakers consider renewable energy to be an unnecessary money sink. The recent breakthroughs that have been made in solar energy may be able to change these opinions, however.
State continues to be an active hub for innovation
California is only the nation's leader in solar energy; it is also home to several other renewable energy projects. California is also a hub of clean technology activity and is considered one of the most promising markets when it comes to clean transportation. The state has several ambitious plans in place concerning solar energy and sustainability in general, and these plans could set a powerful example for other states throughout the country.