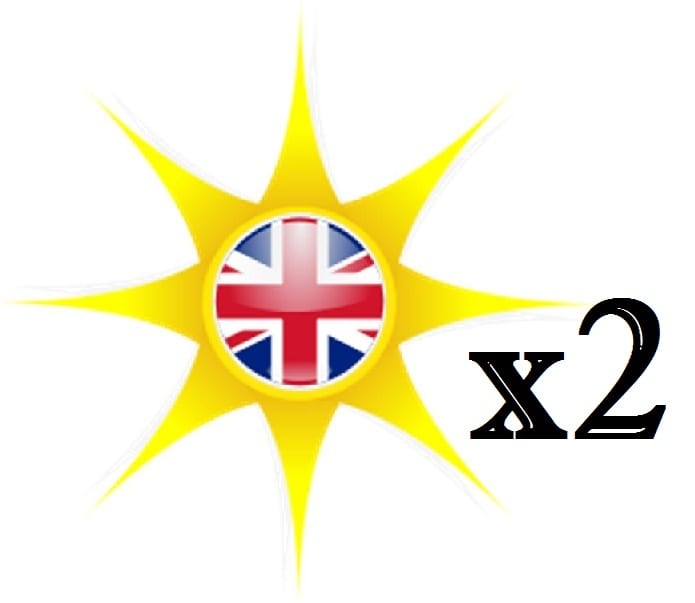 UK solar energy capacity expected to double this year
March 26, 2013

UK solar energy sector continues to grow
The United Kingdom is becoming a very powerful solar energy market. Solarcentury, a developer of solar energy systems based in the UK, is scheduled to complete the construction of 70 megawatts worth of solar power projects by the end of this month. The company has built 12 utility-scale solar energy systems within the United Kingdom so far, all of which have contributed to the country's total solar capacity and have helped the UK become one of the fastest growing solar markets in the world. Solarcentury is one of the latest companies in the UK to finish new utility-scale solar projects in recent months.
Solarcentury makes progress with its energy projects
Solarcentury plans to install an additional 100 megawatts of solar capacity in the UK by the end of this year. The company has managed to continue its various solar energy projects despite cuts that were made last year to the UK's feed-in tariff initiative. This initiative was formed to help support the adoption of solar energy systems among residents and businesses throughout the country, but proved too costly for the government to support. Cutting the feed-in tariff has restricted access to these energy systems for some, but has done little to disrupt the progress that companies like Solarcentury have made over the past year.
Trina Solar predicts 2GW of new capacity to come online this year
Trina Solar, a leading solar energy company in the UK, expects that the UK's solar capacity will double by the end of this year. Citing the progress and support that several projects have received through the first quarter of this year, Trina Solar expects more than 2 gigawatts of solar capacity to be active by the end of 2013, if not sooner. The organization expects that capacity will reach 20 gigawatts by 2020, as long as support for solar energy remains strong among consumers and the UK government.
UK continues to support solar power
The UK government may have cut its feed-in tariff for solar energy, but it has not significantly reduced any of its support for renewable energy of any kind. Solar has become one of the most popular forms of clean power for the country, alongside wind energy. The UK government has no plans to abandon solar energy in favor of any other form of renewable power at this time.