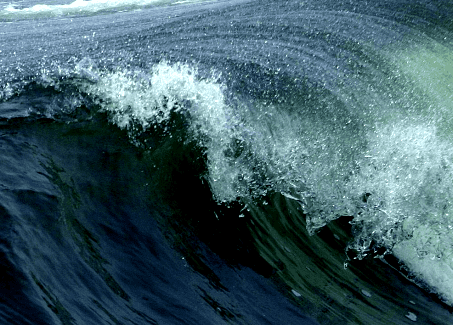 World's largest marine energy park opens in Scotland
August 4, 2012
Scottish marine energy system the first and largest of its kind in the world
The Scottish government has announced the opening of the world's first and largest marine energy park. The Pentland Firth and Orkney Waters Marine Energy Park (MEP) was officially opened earlier this week and is the first of its kind anywhere on the planet. The grand opening of the energy park comes after years of research and development in the viability of wave and tidal energy. The Scottish government believes that the energy mark will be a powerful addition to the country's energy infrastructure.
Marine energy park to produce up to 1.6 GW of electricity
According to government officials, MEP will be able to generate up to 1.6 gigawatts of electricity. This electricity will be used throughout the United Kingdom after it is first distributed throughout Scotland. MEP is the first of 46 marine energy projects to reach completion. Other marine energy projects have taken root throughout the UK, each of which are strategically placed to take advantage of the strong tidal forces the country experiences on its shores. The UK is home to some of the strongest tides in the world, which is why the government considered marine energy a promising prospect.
Economic implications of UK marine energy too good to ignore
It is estimated that marine energy systems could create more than 26,000 jobs in t he UK. Officials believe that once the nation's current marine energy projects are finished being developed, they will be able to meet 20% of the United Kingdom's energy needs. There is an issue concerning the expensive nature of these systems, however. Marine energy systems have managed to attain a fair amount of notoriety for their cost of development and project implementation. The costs associated with these energy systems have proven unattractive to some investors.
Country continues to pursue marine energy despite potential problems
Despite issues regarding cost and implementation, Scotland, and the UK at large, is committed to the development of more marine energy systems. The UK government is keen to not miss the opportunity the country's geographic location has afforded it. Marine energy systems may one day help the nation reach its ambitious energy goals.
Related article(s) and resources:
http://www.guardian.co.uk/environment/2012/jul/30/scotland-first-marine-energy-park