New European venture will help support hydrogen fuel buses
October 28, 2014
Ballard Power Systems teams with Van Hool to launch new joint venture in Europe
Ballard Power Systems, a leading developer of hydrogen fuel cells, has partnered with Van Hool, a manufacturer of buses, in order to launch a new joint venture called European Service and Parts Center. The venture will be focused on providing services to buses equipped with fuel cells, with these services being made available in November of this year. The venture will primarily support buses that have been developed by Van Hool.
Fuel cell buses are growing in popularity as environmentally friendly alternatives to conventional buses
Hydrogen-powered buses are becoming more common in Europe. Several countries have embraced new emissions regulations, placing pressure on the auto industry and the public transportation sector to promote clean vehicles. For many governments, fuel cell buses have become an effective way to address two problems: The environmental cost of traditional vehicle sand emissions reduction. While fuel cells are relatively expensive, they produce no harmful emissions and the hydrogen they use to generate electrical power is somewhat inexpensive.
European Service and Parts Center will ensure that fuel cell buses throughout Europe operate effectively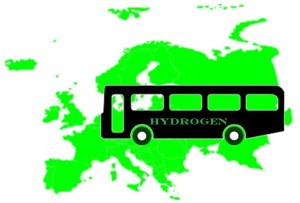 The European Service and Parts Center will help maintain the Van Hool buses that make use of hydrogen fuel cell systems that have been developed by Ballard. By the end of the year, there will be 27 fuel cell buses in operation throughout Europe. While the number of these buses remains quite low, they still need maintenance services in order to continue being operational. The new venture is expected to help ensure that these buses have a maximum uptime, allowing them to demonstrate their value more effectively.
Clean transportation continues to make significant progress throughout Europe
Clean transportation has made significant progress in Europe. The European Union has been promoting clean vehicles quite aggressively, and has also influenced several countries to embrace emissions regulations. These regulations are pressuring automakers to develop more environmentally friendly vehicles. In the coming years, clean vehicles are likely to become much more common, especially in the public transportation space.