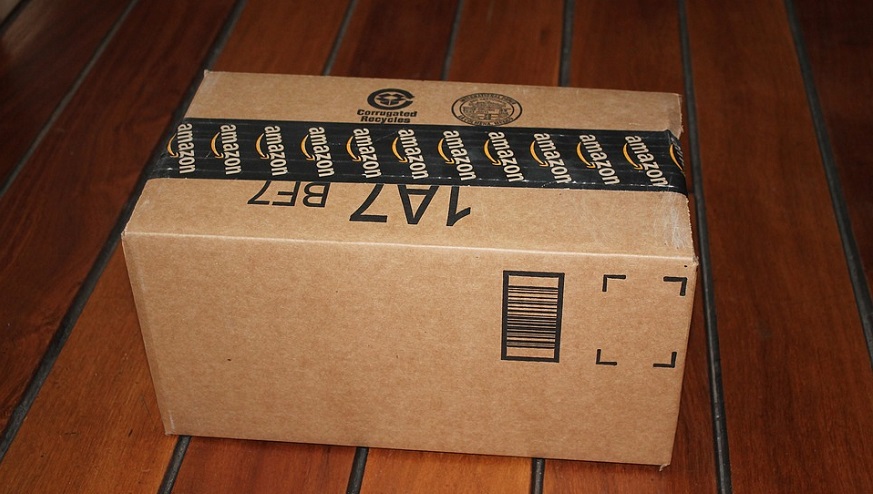 Amazon plastic packaging cannot be recycled in the UK
August 26, 2019
Amazon is under fire for adding to plastic pollution in the United Kingdom.
A new range of Amazon plastic packaging that cannot be recycled in the UK has led to the online retail giant being criticized by environmental groups and customers. The single-use plastic envelopes that are being used to ship packages is seen as a step backwards for the company.
Prime branded envelopes are "not widely recycled across the UK."
This is according to Amazon's Second Chance website, which provides customers with details on how they should recycle its packaging.
"The supermarkets have all been dropping carrier bags from their online deliveries, but Amazon is going the other way – it's madness," said Adrian Fletcher, an Amazon customer from Glasgow, reports The Guardian.
"I have asked them not to ship my orders using plastic packaging but this falls on deaf ears."
Fletcher said that due to his husband being disabled, the couple frequently rely on Amazon and other home deliveries. Prior to their orders being shipped in Amazon plastic packaging, their small orders once arrived in cardboard packaging that was easily recyclable.
"I diligently recycle all the packaging but can't these," Fletcher said.
The Amazon plastic packaging is believed to allow the company to load more parcels on each delivery truck.
Space-saving is thought to be the reason for the plastic packaging, as these envelopes take up less room than carboard boxes on delivery trucks.
Mike Childs, the head of policy at Friend of the Earth said that in spite of the massive public outcry for companies to improve environmental efforts, it is still surprising how many companies continue to use single-use unrecyclable plastic for deliveries.
"If we want to stem the tide of plastic pollution blighting our environment, giant firms like Amazon have to find ways of making deliveries in returnable and reusable packaging. And if they won't – the government should make them," Childs said.
It is believed that, every year, Amazon ships between 4 billion and 5 billion parcels worldwide. The company told the Guardian that it strives to deliver the very best customer experience.
"We work with manufacturers worldwide to continuously improve packaging design and introduce new, sustainable packaging that delights customers, eliminates waste, and ensures products arrive intact and undamaged for our customers," the company said.
However, the Guardian also noted that the company said it listened to its customer feedback. Only time will tell if this is true, as clearly Adrian Fletcher hasn't had any luck in having his feedback of not wanting his parcels shipped in Amazon plastic packaging addressed.