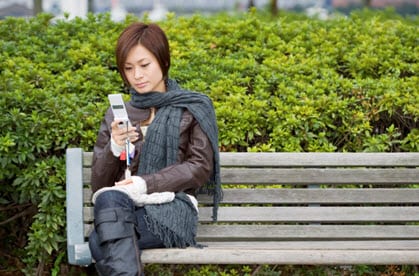 Ballard Power teams with Nokia Siemens Networks
November 20, 2012

Ballard Power to develop new energy system for mobile networks
Nokia Siemens Networks, a global mobile broadband operator, has teamed with Ballard Power Systems, a leading developer of hydrogen fuel cells, to develop new mobile networks that will be able to continue operating even in the event of a major power outage. Ballard Power recently attracted attention in the wake of Hurricane Sandy, which struck the U.S. in late October. Before coming to the U.S., the storm rolled through the Bahamas, where it caused catastrophic damage. Some of the mobile networks in the Bahamas were powered by Ballard Power fuel cells, which proved resilient against the storm and enabled the networks to keep running.
DOCOMO evaluates solution from Nokia and Ballard Power
Japanese network operator NTT DOCOMO has taken note of the partnership between Nokia Siemens Networks and Ballard Power and has begun evaluation the Nokia Siemens Networks Flexi Multiradio base station and fuel cell system for commercial deployment. The energy system has already been installed at the DOCOMO R&D Center at the Yokosuka Research Park in Yokosuka City, Japan. There, the energy system will be examined for its viability and the data collected through research will be used to determine the system's market potential.
Mobile networks growing more reliant on hydrogen fuel cells
Mobile network operators are becoming increasingly interested in hydrogen fuel cells. The energy systems are very resilient against natural disasters and have proven to be effective forms of back-up power. As more consumers adopt smart phones and other high-tech devices, the need to modernize mobile networks is growing. Fuel cells can allow networks to continue operating while they are being modernized, another reason mobile operators are showing interest in hydrogen fuel cells.
Ballard Power seeing spike in interest after Hurricane Sandy
Ballard Power is one of the few companies in the fuel cell industry that is verging on commercialization. The company recently began focusing on the materials handling space with its compact, yet powerful fuel cells. Ballard Power still boasts of a promising line of stationary fuel cell systems, however, and these have begun attracting the attention of mobile network operators all over the world, especially in light of their performance during Hurricane Sandy.