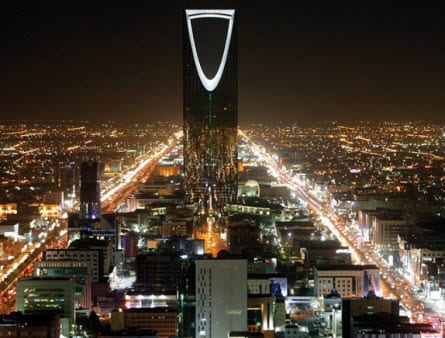 Saudi Arabia continues to push for alternative energy
October 24, 2012
Saudi Arabia aims for energy independence
Saudi Arabia has been making waves in alternative energy news recently. The country is one of the world's top exporters of oil, but has begun seeing longevity problems with its production of the fossil-fuels. Growing tensions in the Middle East, more countries looking to renewable sources of energy, and other factors are making oil production more costly. It is becoming more difficult for Saudi Arabia to mitigate these costs through the sale of oil. As such, the country is making bold steps to become entirely energy independent.
Government officials reveal more details concerning energy plans
Earlier this year, Saudi Arabia revealed plans to receive no less than 100% of its energy through renewable sources in the near future. The government has released more details concerning this plan and how it may be accomplished. During the recent Global Economic Symposium held in Brazil, Prince Turki Al Faisal Al Saud, one of the government's most prominent spokesman, claimed that a carbon-neutral Saudi Arabia was possible in his lifetime. The prince, who is 67-years old, noted that such an endeavor could take longer, but that the government has shown aggressive support for alternative energy projects being proposed in the country.
Wind energy may have a role to play
Solar energy is expected to play a large role in the country's sustainability plans, but will not be the only form of clean power Saudi Arabia will be invested in. Wind energy has also caught the interest of the country. Saudi Arabia is home to vast expanses of open land, which is ideal for capturing the power of strong winds. Wind turbines in these areas could exploit the fact that wind currents often move unmitigated by the terrain. These winds are intermittent, however, making the viability of wind energy suspect when compared to the potential of solar power.
Oil may be more valuable in the earth than as a fuel
Prince Turki Al Faisal Al Saud suggests that oil is more valuable while it is in the earth than it is as a fuel. The prince is eager to see Saudi Arabia replace oil with clean forms of energy so that the fossil-fuel can be used in making high demand products, such as plastics and polymers. This would significantly cut down on oil consumption and severely reduce the carbon dioxide emissions associated with using oil as a fuel.