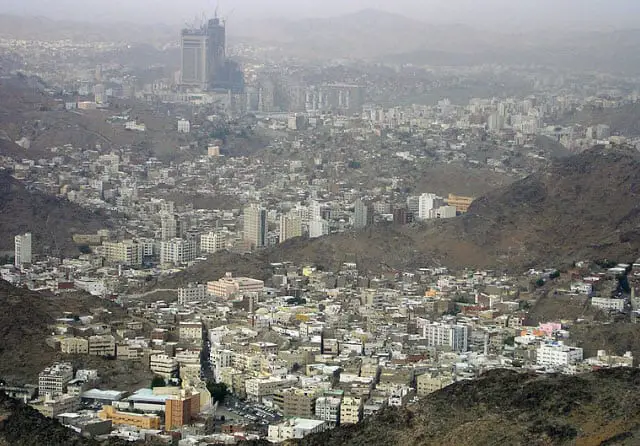 Saudi Arabia begins to embrace solar energy
October 6, 2012

Saudi Arabia announced plans for large scale solar energy system
Saudi Arabia is well known for its production of oil. The country has long been a leading provider of fossil-fuels for much of the world. Growing tensions surrounding oil, however, have led the country to begin looking to other forms of fuel to help support itself as demand for fossil-fuels plummets. The Saudi Arabian government has announced ambitious plans to build its first expansive solar energy system, which will be hosted in the city of Mecca.
Country looks to alternatives as oil becomes more controversial
Saudi Arabia is one of the countries with the highest exposure to solar radiation. As such, it boasts of vast potential in regards to solar energy. The government has been showing more interest in solar energy recently due to the growing pressures surrounding oil and environmental concerns. Saudi Arabia has received 20 bids from solar energy companies and other organizations looking to participate in the country's ambitious plan. The government is expected to choose a project from among these bidders by January 2013.
New power plant to make use of solar, wind, and biomass
The country is currently committed in a project to build a 385 gigawatt power plant. Though this power plant will generate electricity through the use of fossil-fuels, it will also be making use of clean forms of energy. Government officials note that the power plant will have 100 megawatts of solar energy capacity and will also include wind energy and biomass.
Project is the first step Saudi Arabia has taken on solar energy
This project represents the first time Saudi Arabia has made definitive steps toward the adoption of solar energy. The country has shown interest in wind energy systems in the past, but has done little to acknowledge the potential benefits it could see through solar energy until very recently. The new power plant the country is working on developing will find a home in Mecca, where it will provide the city with the electricity it needs.