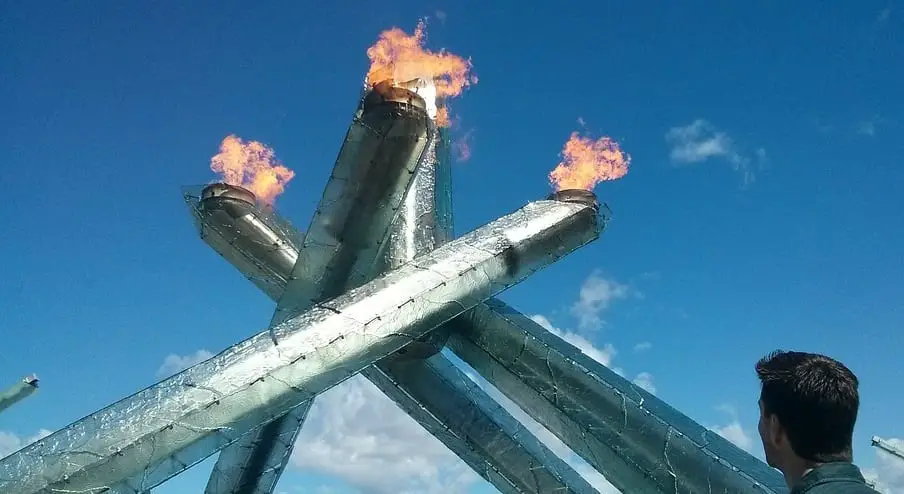 Tokyo 2020 Games hydrogen fuel use to extend to torch relay
December 31, 2018
The alternative energy source will be used to light the flames of the cauldrons during the famous Olympic torch relay.
The Tokyo 2020 Games hydrogen fuel commitment is reportedly expanding beyond using this renewable energy for cars and to power the Athlete's Village. The organizing committee of the 2020 Tokyo Olympic and Paralympic Games is also considering using hydrogen to light the flames of the cauldrons and torch relay.
This would be the first Olympics to use this alternative fuel for this purpose.
If this plan is approved, the Tokyo 2020 Games hydrogen fuel-lit cauldrons and torch will be the first ever to be ignited with this renewable power source.
The hydrogen to be used during the Olympics will be produced at a state-of-the-art plant that is currently under construction in Namie, Fukushima Prefecture. This plant will also make use of solar energy, making it one of the largest facilities of its kind in world.
In addition to showing off Japan's advanced technology with hydrogen fuel, using hydrogen fuel from Fukushima Prefecture is part of the committee's plan to show the global community how much this region has recovered since it was devastated from the 2011Great East Japan Earthquake and tsunami.
The Tokyo 2020 Games hydrogen fuel torch relay could start in Fukushima Prefecture.
The Jakarta Post reported that according to sources connected to the Olympic Games organizing committee, there has been discussion of starting the relay in Fukushima Prefecture, where the torch will also be lit with hydrogen fuel.
From there, the torch will be used by the final torchbearer to light the cauldron at the venue for the opening ceremony. Another cauldron in the Daiba area of Tokyo will also be lit by hydrogen. Additionally, there has also been reported talks that the committee is thinking about using hydrogen fuel for the ceremonial torch lighting by sunlight in Greece, the historic origin of the Olympics.
Burning hydrogen fuel is colorless, odorless and produces no emissions. Moreover, a senior official of the organizing committee commented that due to the ability to include additive agents to the fuel, various hues can be crated, such as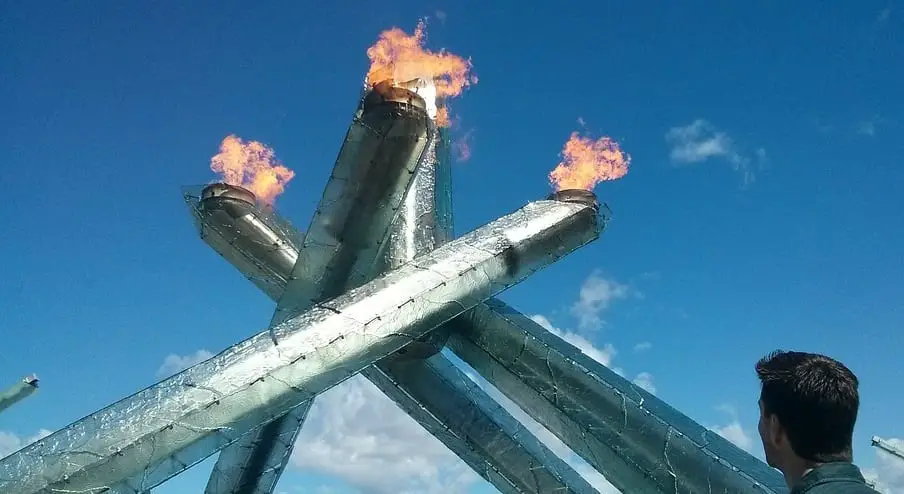 green, red and purple. The additions of such colors, the official said, could enhance the theatrical effect of the torch relay during the opening ceremonies.
A trial production of the Tokyo 2020 Games hydrogen fuel torch is supposedly already underway.