Obama seeks to secure support for renewable energy with charge on oil
February 8, 2016
President proposes new charge that will be applied to all oil being sold in the country
President Barack Obama is set to propose a new charge of oil that is meant to promote clean transportation and renewable energy projects throughout the United States. The president intends to charge $10-per-barrel of oil, with the federal government planning to use the funds collected by the new charge to support a wide range of environmentally friendly projects. Obama's proposal faces major political challenges, however, and there is no guarantee that it will gather the support it needs to become a reality.
Some lawmakers are opposed to the introduction of a fee on oil
Some federal legislators believe that the proposal is "absurd" as it would lead to a major shift in the oil industry and have a a potentially negative impact on the U.S. economy. Per Obama's proposal, the charge on oil would be introduced gradually over the next five years. The funds collected by the charge would then be used to fund high-speed railways, the development of autonomous vehicles, and in support of clean transportation projects, such as the establishment of a comprehensive hydrogen fuel infrastructure.
Charge could encourage more investments in the renewable energy sector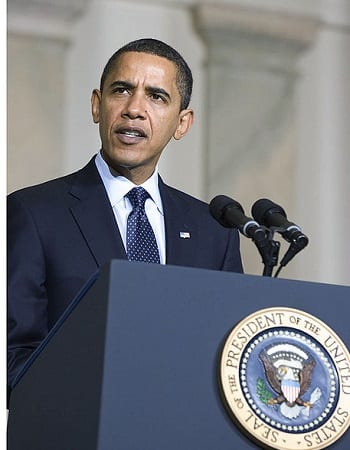 The charge is expected to create an incentive for the private sector to invest in renewable energy, especially where transportation is concerned. This is expected to lead to a major decrease in the amount of harmful emissions being produced within the transportation space. The charge on oil would invest some $20 billion a year in the transportation space, seeking to encourage the adoption of renewable energy therein and ensure that emissions continue to fall over the coming years.
Oil companies harshly criticize the charge on oil
If the oil charge is successful, it could become yet another blow for the oil industry. The cost of oil has fallen more than 50% over the past year, which is partly due to the adoption of renewable energy in many parts of the world. Oil companies are opposed to the proposed charge, of course, suggesting that such a fee would make the United States less competitive in the global economy.