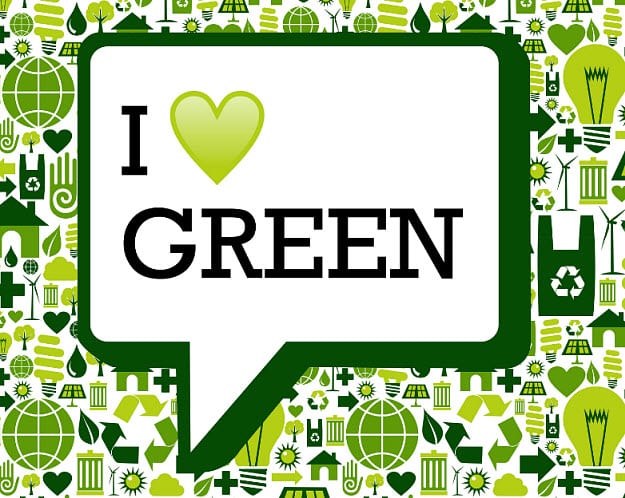 Swag with a conscience: Choose eco-friendly promotional products
June 24, 2015
There is a wealth of choice when it comes to choosing promotional products for your business.
To stand out and attract customers, one strategy is to capitalize on the fact that more and more consumers are shopping with an environmental conscience in mind.  There are many reasons why distributing eco-friendly promotional products is a good idea.
There are many affordable options.  Pencils made from sustainable materials, for example, are an affordable and environmentally responsible choice.
It is increasingly easy to locate environmentally responsible promotional products.  More and more companies are starting to understand that many of their customers are looking for environmentally conscience choices and because of that, they are offering eco-friendly products.
They tell the world that your business places a priority on the environment.  Branding yourself as socially conscious can improve your image and send customers your way.  Just be sure you back it up all the way through your practices, otherwise you'll be seen as a hypocrite.
So, what options do you have for eco-friendly promo products? 
There are so many choices out there, but below is a list of some of the most common.
Reusable coffee mugs:  Millions of people can't imagine functioning without their daily coffee fix.  Take advantage of that by offering branded reusable travel coffee mugs.  These value-added mugs are something that will be used and re-used, which can go a long way toward keeping your business top of mind every day as your customers use the mug.
Organic clothing is another great environmentally-friendly option for promotional products.  T-shirts, sweatshirts, bags and pouches can all be made with organic materials such as hemp and vegetable dyes.
Anything reusable is a good choice.  Customers like to feel as though they are receiving something valuable for free.  One way to do that is to provide them with a complimentary product that they can actually use, over and over again.  Promotional candy bar wrappers are great, but once the chocolate is gone the wrapper will get thrown away.  That won't have a lasting effect in terms of you branding.  On the other hand, if you can distribute something that is reusable (such as the coffee cups mentioned above) you will be much more effective at creating more long-lasting brand recognition.  Add to that the fact that these reusable products won't end up in a landfill and you have a recipe for a very effective promotional product that turns a keen eye toward the environment as well.
Need more ideas?  Visit more promotional products here and conduct a simple Google search.  There, you'll find a whole host of ideas for promotional products for your business that also place priority on being kind to Mother Earth.  Choose a product that best represents your business and gives you the most bang for your promotional buck and you'll soon see how effective promotional products can be when it comes to driving customers to your business.