Europe Renewable Energy Policy Handbook 2016 Key Country Analysis Just Published: MarketResearchReports.Biz
June 8, 2016
MarketResearchReports.Biz has announced addition of new report "Europe Renewable Energy Policy Handbook 2016" to its database.
Summary
"Europe Renewable Energy Policy Handbook 2016 is among the latest region specific policy reports from GlobalData, which offers comprehensive information on major policies governing renewable energy markets in the region. The report covers 26 key countries in the region, providing the current and future renewable energy targets and plans along with the present policy framework, giving a fair idea of overall growth potential of the renewable energy industry in each of the countries. The report also provides major technology specific policies and incentives provided in the each country.
The report is built using data and information sourced from industry associations, government websites and statutory bodies. The information is also sourced through other secondary research sources such as industry and trade magazines.
Scope
– The report covers policy measures and incentives used by European countries to promote renewable energy.
– The report details promotional measures in the region both for the overall renewable energy industry and for specific renewable energy technologies that have potential in the region.
– The report discusses the policy scenario in 26 key countries of the region – Austria, Belgium, Bulgaria, Croatia, Czech republic,Denmark, Finland, france, germany, Greece, Ireland, Italy, Netherlands, Norway Poland, Portugal, Romania, Russia, Slovakia, Slovenia, Spain, Sweden, Sqitzeland, Turkey, Ukraine, and UK.
– The report discusses how the region fares in renewable energy deployment and compares the 26 countries based on the use of different types or incentives.
Download Sample Copy of this Report at http://www.marketresearchreports.biz/sample/sample/728924
Reasons to buy
– Develop business strategies with the help of specific insights about policy decisions being taken for different renewable enrgy sources.
– Identify opportunities and challenges in exploiting various renewable technologies.
– Compare the level of support provided to different renewable energy technologies in different countries in the region.
– Be ahead of competition by keeping yourself abreast of all the latest policy changes.
Table of Content
1 Table of Contents 4
2 Introduction 8
3 Renewable Energy Policy, Austria 9
4 Renewable Energy Policy, Belgium 15
5 Renewable Energy Policy, Bulgaria 19
6 Renewable Energy Policy, Croatia 23
7 Renewable Energy Policy, Czech Republic 26
8 Renewable Energy Policy, Denmark 30
9 Renewable Energy Policy, Finland 34
10 Renewable Energy Policy, France 37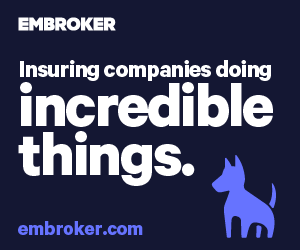 11 Renewable Energy Policy, Germany 48
---------------------------------------------------------------------
Clean Energy Quotes To Remember - "For example, a breakthrough in better batteries could supplant hydrogen. Better solar cells could replace or win out in this race to the fuel of the future. Those, I see, as the three big competitors: hydrogen, solar cells and then better batteries."
- Bob Inglis, Politician
---------------------------------------------------------------------
12 Renewable Energy Policy, Greece 59
13 Renewable Energy Policy, Ireland 67
14 Renewable Energy Policy, Ireland 73
15 Renewable Energy Policy, Italy 79
16 Renewable Energy Policy, Netherlands 92
17 Renewable Energy Policy, Norway 104
18 Renewable Energy Policy, Poland 109
19 Renewable Energy Policy, Portugal 120
20 Renewable Energy Policy, Romania 125
21 Renewable Energy Policy, Russian Federation 129
22 Renewable Energy Policy, Slovakia 136
23 Renewable Energy Policy, Slovenia 145
24 Renewable Energy Policy, Spain 149
25 Renewable Energy Policy, Sweden 161
26 Renewable Energy Policy, Switzerland 178
About Us
MarketResearchReports.biz is the most comprehensive collection of market research reports. MarketResearchReports.Biz services are specially designed to save time and money for our clients. We are a one stop solution for all your research needs, our main offerings are syndicated research reports, custom research, subscription access and consulting services. We serve all sizes and types of companies spanning across various industries.
Browse Latest Industry Press Release http://www.marketresearchreports.biz/pressreleases
Contact Us
State Tower
90 State Street, Suite 700
Albany, NY 12207
United States
Tel: +1-518-621-2074
Website: http://www.marketresearchreports.biz/