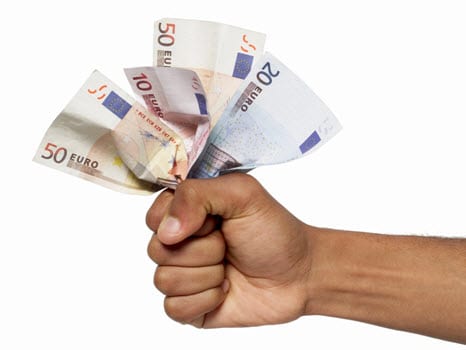 European insurance industry to begin investing in wind energy
May 10, 2012
Alternative energy becoming more popular in Europe, spurred by economic troubles
As economic turbulence continues to cause concern throughout Europe, alternative energy is attracting a great deal of attention for its financial implications. Wind energy has become quite popular in Europe because of its ability to produce renewable electricity at a relatively low cost. The demand for electricity is growing along with the population and countries increasingly have to rely on alternative energy as a way to meet the needs of the people. An interesting trend is developing in Europe, which has been detailed by a new PwC, the world's largest professional services firm, report.
Insurance industry sets its sights on wind energy
The report notes that the European insurance industry is beginning to show rampant interest in wind energy. According to PwC, insurance companies are looking at wind energy projects as secure, long-term investments. These projects may be able to alleviate some of the problems currently facing the European economy by making countries more independent and by bringing more jobs to European countries. The report suggests that wind energy is attractive to insurers because it is considered to be a stable investment whose returns are somewhat predictable.
Insurers could invest more in solar in the future
Wind is not the only type of alternative energy that is expected to receive support from the insurance industry. PwC notes that solar energy is likely to see more investments than wind energy. This is partly due to recent cuts to subsidies that had supported the solar energy industry. These cuts have caused the price of solar panels to drop rapidly, which has made the industry more attractive to consumers. This has piqued the interest of insurers and may result in increased investments in the coming years.
Support from the insurance industry could mean rapid progress for alternative energy
If the insurance industry begins throwing its support behind alternative energy, the industry is expected to grow at a rapid rate. Investments from insurers will help bring progress to alternative energy technology, which will make various forms of clean energy more viable and lucrative. Given that more insurers are beginning to take climate change more seriously, the industry's investment in alternative energy is considered to be inevitability.