Heat and power may be produced by wood waste to energy plant in the UK
January 21, 2015
Gasification plant will have the ability to produce about 12 megawatts of electricity.
React Energy Plc and Falcon Waste Development Land Company have partnered and recently submitted a planning application to the Derbyshire County Council for a 12 megawatt (MW) wood waste to energy power plant, with the intention to build the energy recovery facility in Clay Cross, Derbyshire, England.
The facility will generate both electrical power and heat from waste wood.
The company, Clay Cross Biomass Limited, was established by the two partnering companies for the specific purpose of developing the Clay Cross Energy Recovery Facility. This power plant will generate electricity and heat via the gasification of waste wood. The wood will come from sources such as construction, industrial and commercial.
It is anticipated that when it runs at full capacity, the facility will have the ability to produce roughly 12MW of electricity. It is estimated that 10 MW of this energy will go to the electrical grid, while the remainder will be used to power the plant.
Aside from electrical power, the facility will generate as much as 10 MW of thermal energy in the form of hot steam or water. The thermal energy could be used by local industry, businesses, homes and other local future developments. Annually, the waste wood-fired plant is anticipated to produce enough heat for 4,000 households and enough electricity for 18,000 homes.
The waste to energy process offers many advantages.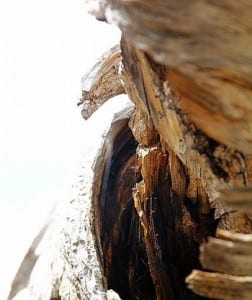 In addition to generating heat and power, the other advantage of the gasification facility is the production of an ash/char material. This material can be utilized as a capping for land reclamation or landfills or as an aggregate in the production of low-grade concrete. An estimated 4,000 metric tons of this material could be created every year.
Furthermore, compared to the direct combustion of fuel, gasification offers many benefits. During the gas phase, gasification converts about 80% of the chemical energy found in biomass feedstock into chemical energy. Supposedly, it does this without producing harmful by-products.
The building of the waste to energy plant is expected to start after the necessary financing has been secured later in 2015. The completion of the facility is scheduled for 2017.