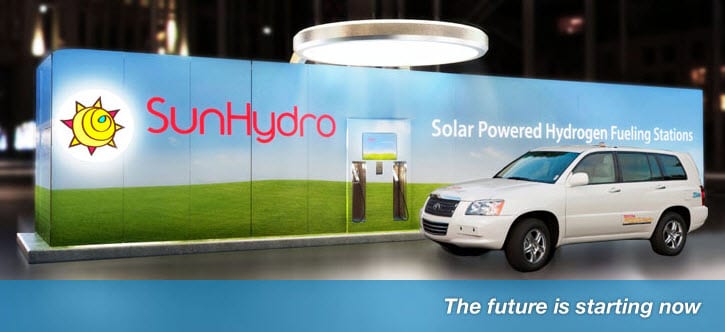 Hydrogen fuel market moving ahead
March 4, 2011
As the world anxiously awaits the next breakthrough in alternative fuels for transportation, many have placed their support in electric cars.
The infrastructure to support cars powered by electricity is already firmly in place and much easier to support. Tom Sullivan, founder of Lumber Liquidators in Toano, Virginia, believes that hydrogen is the best solution to the world's struggle with energy.
Sullivan has invested millions into hydrogen technology. He purchased Proton Energy Systems, a company that specializes in providing hydrogen fuel.
Last year, SunHydro, the world's first privately funded chain of hydrogen fueling stations, opened their first station in a plan that will connect Miami to Maine via a hydrogen highway along Interstate 95. The stations utilize solar energy to generate hydrogen, making the process fully sustainable. Sullivan is currently in talks with the company to support growth in the industry.
Currently, establishing an infrastructure to support hydrogen power relies heavily on private funding.
With budget cuts coming from the federal government, reliance on that funding is growing. Many big name companies see the potential of hydrogen fuel and have been investing heavily in the industry and are likely to increase their investments in the years to come.
As more car manufacturers begin to produce vehicles operated by hydrogen fuel cells, the more hydrogen will be considered as a viable power source.
This spring, Proton Energy will be realizing a hydrogen fuel cell that is meant to power homes. Sullivan said that he hopes the units will be used to power small communities.