HyPlat aims to help South Africa's growing hydrogen fuel cell industry expand
April 19, 2016
New company will produce inexpensive components for fuel cells
South Africa is moving closer to establishing its own fuel cell industry. A new company has emerged in the country, called HyPlat, that aims to make fuel cell development less expensive in order to help the budding industry find a foothold. The company will be based in the University of Cape Town and, according to the university, has the ability to manufacture high quality fuel cell components. These components are less expensive than what else is on offer, which may help make hydrogen fuel cells more attractive to those interested in clean energy.
Fuel cells remain expensive because of the expensive materials that they use
Fuel cells make use of catalysts that are comprised of platinum. Without these catalysts, fuel cells would not be able to produce electrical power. These energy systems are able to generate electricity without producing harmful emissions, making them attractive solutions in several industries, including transportation. While these energy systems are attractive, they are relatively more expensive than other renewable energy solutions due to their use of platinum and other expensive materials. HyPlat aims to solve this problem by making less expensive fuel cell components available.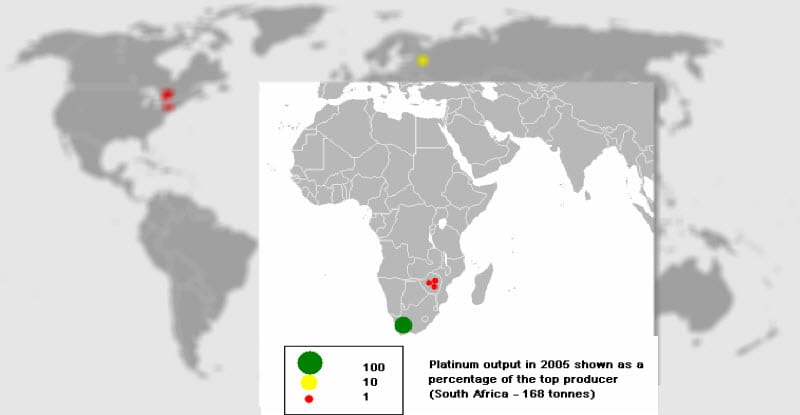 South Africa's fuel cell industry may benefit from access to platinum supplies
South Africa is home to the world's largest supply of platinum, but the vast majority of this platinum is exported to other countries. The country's access to this material may ensure strong growth for the fuel cell industry, and HyPlat aims to make ease the adoption of fuel cell systems in the coming years by making them more affordable. HyPlat will be producing fuel cell catalysts, membrane electrode assemblies, and other advanced components that fuel cells need.
HyPlat aims to establish a sustainable supply chain in the country in the coming years
HyPlat intends to bring these components to the market in the near future as well as establish a sustainable supply chain. Later this year, HyPlat is expected to be able to produce more than 36,000 membrane electrode assemblies a year, which may help reduce the cost of these components and aid in further fuel cell development.