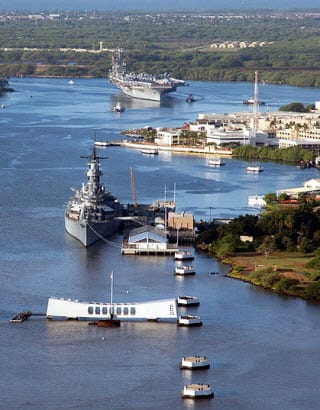 New hydrogen fuel station coming to Hawaii from Proton Onsite.
September 7, 2011
Proton Onsite, a manufacturer of hydrogen fuel cells, has installed a new hydrogen generation system at the Joint Base Pearl Harbor-Hickam facility in Hawaii.
The facility is located just outside Honolulu and will be responsible for the generation of hydrogen fuel that will be used to support fuel cell vehicles. Hawaii is home to one of the most tenacious alternative energy programs in the U.S. As the need for sustainable energy has grown, Hawaii has labored to establish hydrogen as the fuel of choice for the nation.
The new hydrogen fuel station will support the coming fleet of hydrogen-powered vehicles being released by the world's car manufacturers. The station will also help fuel a number of buses that are being converted to run on hydrogen. The station will be a step forward in establishing an infrastructure capable of supporting the coming energy shift in the transportation industry.
While Hawaii is keen to promote the use of alternative energy, the state has other ideas on how the fuel can be used to benefit Hawaiians.
Because of its isolation, the island state is vulnerable to energy disruptions. Such disruptions could leave residents without electricity for weeks, if not months, in the event of a serious natural disaster. Hydrogen fuel cells are an appropriate safety net for such events, as they are durable and can produce a huge amount of electricity almost non-stop.
Indeed, the need for alternative energy has never been more apparent. This need is not only driven by rising oil prices, but also by the compellation of self-preservation.