New legislation in Idaho could be good news for solar energy companies
December 2, 2015
Lawmakers are reviewing legislation that would exclude solar energy companies from paying property tax
Lawmakers in Idaho are reviewing a proposal from the state's solar industry concerning the taxes that solar energy companies have to pay. These companies want to taxes on the electrical power that they produce, rather than property taxes. Companies specializing in other forms of renewable energy do not have to pay taxes on the energy they produce, which has allowed them a certain degree of financial fortitude that solar energy companies do not enjoy.
Similar legislation had failed to find success earlier this year
New legislation in the state could require solar developers to pay 3% tax on electricity production rather than paying any property tax. Solar developers believe that this change would be beneficial, especially for municipalities in the state. A similar legislation had been introduced in the state earlier this year, but it failed to acquire the amount of support it needed. The new legislation, however, has already attracted significant support from state lawmakers as well as certain businesses in the state.
Some lawmakers are concerned with the amount of electrical power that may be produced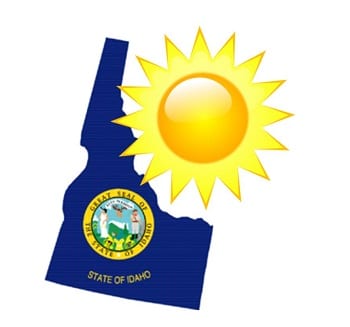 The state's lawmakers are not likely to meet again until the 2016 legislative session, and some have raised concerns that the legislation concerning solar energy companies could create an incentive for developers to generate a massive amount of electrical power that the state does not need. In such a case, Idaho may be able to export this electrical power to other states, which could become a significant source of revenue for the state.
Solar industry may face challenges in the coming year
The solar energy industry in the United States is expected to encounter some challenges in the coming year. At the end of 2016, a tax credit supporting the development of solar projects will expire. Federal subsidies are also diminishing, which may create some financial pressure for solar companies. The federal government believes that the solar energy industry, as a whole, will continue to thrive despite diminishing financial support, but solar developers have expressed concerns regarding the lack of subsidies.